Dave Bautista confirmed for "Guardians of the Galaxy"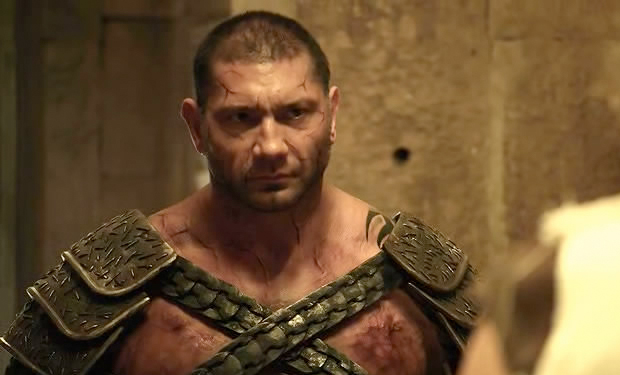 Posted by Vincent Genovese on
Is WWE superstar Dave Bautista the next wrestler to make a name for himself in Hollywood? Based on the latest "Guardians of the Galaxy" casting news, the answer is a firm "yes."
The Hollywood Reporter has confirmed that Bautista will be stepping into the role of Drax the Destroyer in the upcoming Marvel superhero film. The former World Heavyweight Champion has been rumored for the role (along with Brian Patrick Wade, Isaiah Mustafa and Jason Momoa) for some time now, but as the article states, Bautista has now officially "closed his deal."
Although Bautista has appeared in films before ("The Man with the Iron Fists" and the direct-to-video "The Scorpion King 3: Battle for Redemption," being some of his most recent), none have been has high-profile as "Guardians." He'll also be starring in 2013's "Riddick," alongside Vin Diesel," which, paired with "Guardians," will be the one-two punch the wrestler needs to bump him up to the A list.
In "Guardians," Bautista will be teaming up with "Parks and Recreations" star Chris Pratt, who will play the Star-Lord, to form a team of intergalactic superheroes. Groot, Rocket Raccoon and Gamora – the remaining Guardians members – have not yet been cast.
"Guardians of the Galaxy" hits theaters August 1, 2014. James Gunn ("Super") will direct.
Do you think Dave Bautista is right for the role? Tell us in the comments section below or on Facebook and Twitter.