Coming Soon to IFC: Will Ferrell's "The Spoils of Babylon" and Ben Stiller's and Bob Odenkirk's "The Birthday Boys"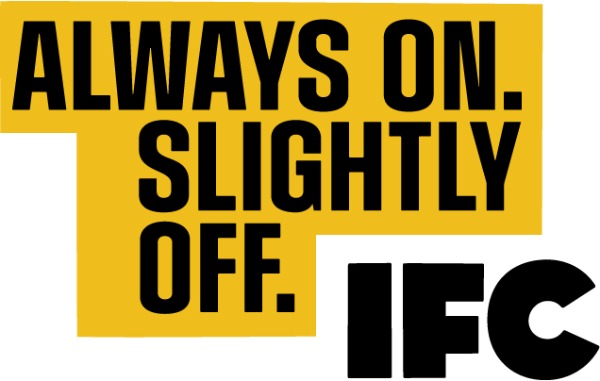 Posted by Melissa Locker on
"This is a crazy and maybe even a stupid idea," says Will Ferrell. "IFC is either really courageous or really stupid which makes them the perfect partner for us."
He may be right, but we couldn't be more excited to be working on "The Spoils of Babylon" produced by Funny or Die with executive producers are Will Ferrell (Anchorman), Adam McKay (Step Brothers), Matt Piedmont (Casa de mi Padre), who also directs, and Andrew Steele (Saturday Night Live), who wrote the script. "The Spoils of Babylon" is an epic story in the vein of "The Thorn Birds" and "Winds of War," "The Spoils of Babylon" spans three generations, taking viewers from the oil fields of Texas to boardrooms in New York City, through world war battlefields and velvet sheeted bedrooms. As the story unfolds, the booze, the passion and the heartache lead to illegal arms deals and international espionage with the Shah of Iran not to mention the creation of the doomed sub-­prime market.
"The Spoils of Babylon" is a television adaptation of a best-­selling epic novel by fictional famous author Eric Jonrosh (played by Ferrell) and will feature an ensemble cast to be announced later. The blowsy century-­spanning saga chronicles the sexy and dramatic lives of a family who made their fortune in the oil business. See? Now you're probably as excited as we are. IFC has ordered six, half-­hour episodes to premiere in late 2013.
But that's not all! IFC also greenlit ten half-hour episodes of "The Birthday Boys", a new scripted original sketch comedy, which is executive produced by Bob Odenkirk (Breaking Bad, Mr. Show) and Ben Stiller (The upcoming The Secret Life of Walter Mitty, Zoolander), The Birthday Boys features the Los Angeles comedy group of the same name (UCB Theatre Los Angeles, Just for Laughs Festival) along with Odenkirk.
"The Birthday Boys are too good to just be making viral videos. They are funny enough to fill time between episodes of Portlandia," said Ben Stiller. "I'm thrilled to be working with Bob Odenkirk again on a TV project. We try to do something every 20 years or so." Added Bob Odenkirk, "The Birthday Boys are a super funny and fresh new comic voice. I will try not to slow them down."
The series is in the classic vein of absurd/silly/smart/funny variety shows (Mr. Show, Monty Python), featuring sketches that twist real-life moments and cultural touchstones. An early episode tackles such issues as eggs, toilet paper and computers. The Birthday Boys comedy group includes Jefferson Dutton, Dave Ferguson, Mike Hanford, Tim Kalpakis, Matt Kowalick, Mike Mitchell and Chris VanArtsdalen—whose combined credits include "Parks and Recreation", "The Office," "Conan," "Comedy Bang! Bang!", and "Portlandia." The series is written and co-directed by The Birthday Boys and Bob Odenkirk and with that much talent involved there's no way the show won't be laugh-out-loud funny and fit right in with our ever-growing line-up of "Always On, Slightly Off" programming.
Want the latest news from IFC? Like us on Facebook and follow us on Twitter@IFCtv