Chevy Chase and Beverly D'Angelo might return in "Vacation" reboot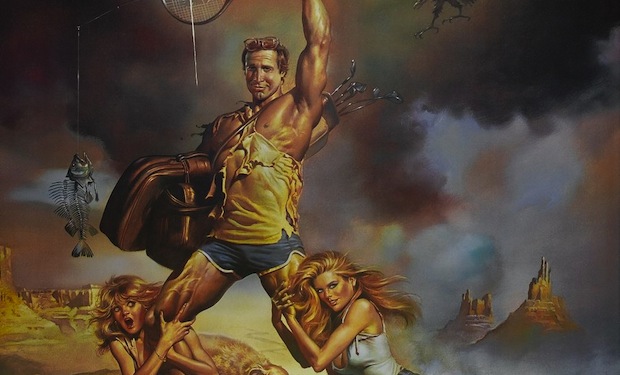 Posted by Terri Schwartz on
It sounds like there really will be a family reunion in the upcoming "Vacation" reboot. Ed Helms has already been cast to play Rusty Griswold and Christina Applegate has come on board as his wife in the sort-of sequel, and now it's being reported that Chevy Chase and Beverly D'Angelo could reprise their roles in the original movie.
The duo already did just that in Old Navy's "Sweater Sequels" commercial from Christmas. Considering Chase's departure from NBC's "Community," he likely is open to returning to properties that made him a star to begin with.
Variety reports that Chase and D'Angelo are in "early talks" to play Clark and Ellen Grisworld again. This new movie will follow their son Rusty taking his own family on a series of road trip misadventures. One of the stops along their journey will be going to see his parents.
That makes it sound like Chase and D'Angelo will only be used as cameos, which will probably be more their speed. IFC recently spoke with "Vacation" screenwriters and directors John Francis Daley and Jonathan Goldstein to tease what's in store in the new movie.
"It's in the spirit of the best of what John Hughes did," Daley said of the pair's script. "There will be emotion and you will hopefully care about the characters and their fun mishaps, including another road trip to Wally World."
Goldstein added, "We've been playing it out in our heads, catching up with the characters, and going for the darkest possible reveal."
Would you like to see Chase and D'Angelo return in "Vacation? Tell us in the comments section below or on Facebook and Twitter.