Carrie Fisher "joking" about "Star Wars" involvement, but George Lucas says otherwise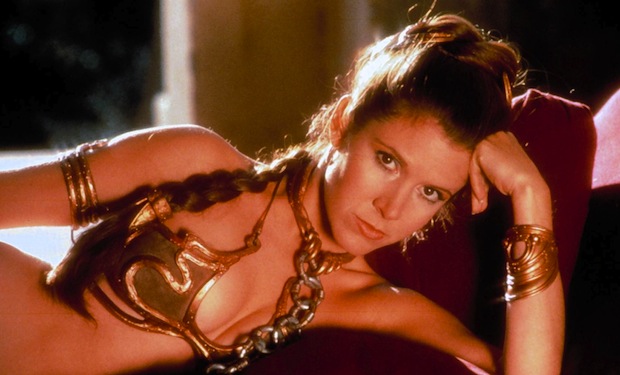 Posted by Terri Schwartz on
Talk about conflicting messages. Just a day after Carrie Fisher confirmed her return as Princess Leia in "Star Wars: Episode VII," her representative has come forward and said otherwise.
"She was joking," the rep tells CNN. "Nothing has been announced."
Nothing has been announced, but Fisher's involvement seems more and more likely. What this seems like is Disney telling her, Mark Hamill and Harrison Ford to keep quiet on the issue until the studio is ready to talk about it. At least George Lucas cleared the air a bit during a recent interview with Bloomberg Business Week.
"We had already signed Mark and Carrie and Harrison — or we were pretty much in final stages of negotiation. So I called them to say, 'Look, this is what's going on.' Maybe I'm not supposed to say that. I think they want to announce that with some big whoop-de-do, but we were negotiating with them," he said, adding, "I won't say whether the negotiations were successful or not."
That's pretty much exactly what Mark Hamill said recently. "They're talking to us. George [Lucas] wanted to know whether we'd be interested. He did say that if we didn't want to do it, they wouldn't cast another actor in our parts — they would write us out," he said. Hamill also made it clear at the time that no one had signed any contracts.
Michael Arndt is writing the script for "Star Wars: Episode VII" and J.J. Abrams is directing it. The movie is slated for a 2015 release. Disney has also confirmed that spinoff "Star Wars" movies are in the works.
Do you want to see the original cast return for "Star Wars: Episode VII"? Tell us in the comments section below or on Facebook and Twitter.