Carrie Fisher confirms her "Star Wars: Episode VII" return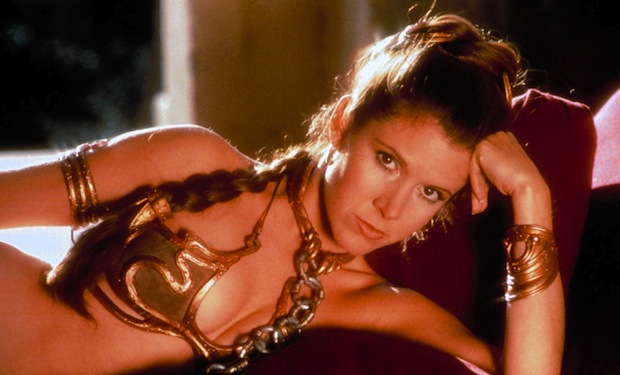 Posted by Terri Schwartz on
Carrie Fisher has made her return to the "Star Wars" franchise official. After stating her interest back in November, the woman who plays Princess Leia has said she'll reprise the role in the upcoming "Star Wars: Episode VII."
Palm Beach Illustrated recently asked Fisher, "Disney is going to continue the 'Star Wars' saga, producing movies set to hit theaters starting in 2015. Can you confirm whether you'll reprise the role of Princess Leia?" Her answer? A simple, "Yes."
Disney has not yet confirmed this news, so it can't be considered officially official until that point. Still, Fisher has been a longtime supporter of the "Star Wars" movies and it wouldn't come as much of a surprise for her to take this part. As she said before, "Wouldn't you?"
Fisher isn't the only original "Star Wars" actor considering a return to the franchise. Harrison Ford is rumored to be returning for "Episode VII," and Mark Hamill recently said he's in talks to come back as Luke Skywalker.
"They're talking to us. George [Lucas] wanted to know whether we'd be interested. He did say that if we didn't want to do it, they wouldn't cast another actor in our parts — they would write us out," he said. At the time, Hamill stated that neither he, Ford nor Fisher had signed any contracts with Disney.
Michael Arndt is writing the script for "Star Wars: Episode VII" and J.J. Abrams is directing it. The movie is slated for a 2015 release. Disney has also confirmed that spinoff "Star Wars" movies are in the works.
Are you glad Fisher is seemingly returning to "Star Wars"? Tell us in the comments section below or on Facebook and Twitter.