Billy Dee Williams to return as Lando in "Star Wars: Episode VII"?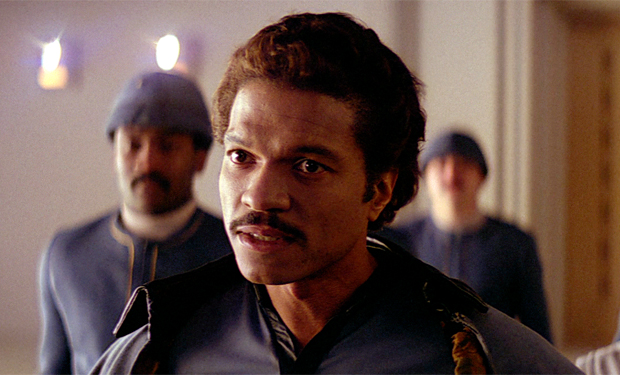 Posted by Vincent Genovese on
With Harrison Ford, Carrie Fisher and Mark Hamill confirmed for "Star Wars: Episode VII" – at least according to George Lucas – we can now set our speculative phasers on the supporting players of the Star Wars franchise. The first target? None other than Mr. Cloud City himself, Lando Caliressian.
Film Buff Online reports that Billy Dee Williams spoke out about his return during last weekend's Monster Mania convention. According to the site, "Billy Dee said, he has been asked, but hasn't decided if he is going to do it or not yet."
It may seem surprising that a minor character such as Lando would be considered for a return, however, it could have something to do with a statement Mark Hamill made in a recent interview:
"Another thing I'd want to make sure of," said Hamill, "is are we going to have the whole gang back? Is Carrie and Harrison and Billy Dee and Tony Daniels, everybody that's around from the original [returning]? I want to make sure that everybody's on board here, rather than just one."
Here's hoping that Hamill's all-or-nothing approach works out in the end.
"Star Wars: Episode VII" is being directed by J.J. Abrams, with screenplay duties being handled by Michael Ardnit. It is expected to hit theaters in 2015.
Which Star Wars characters would you like to see return in "Star Wars: Episode VII"? Tell us in the comments section below or on Facebook and Twitter.