Behind-the-scenes of "Out There": Rollerskating with Ryan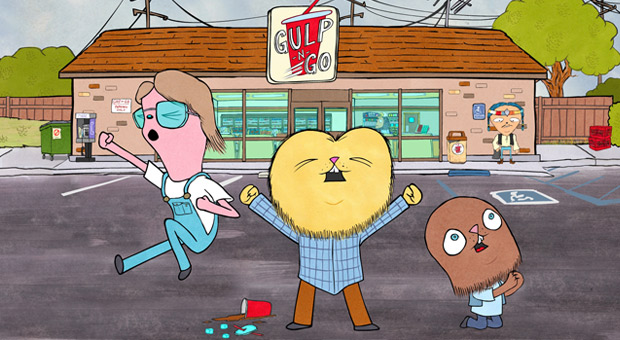 Posted by Melissa Locker on
Each week on "Out There" we watch as furry-faced Chad does his best to make it through high school unscathed, or at least with as little public humiliation as possible. Unfortunately, escaping high school without at least superficial emotional scars is almost impossible and each week something awkward happens to Chad or to his best friend Chris. Things like the time Chris fell down at an assemble, broke his leg and cried for his mommy. The thing with "Out There" is that most of the stories are drawn from the real life experiences of the show's creator, Ryan Quincy, and unfortunately for Ryan he has a lot of painful high school experiences to draw from when creating each episode. Luckily, Ryan is more than willing to share and in this week's behind-the-scenes story, Ryan takes us to that most dreaded and hallowed hall of teenage hopes and dreams: The roller rink.
Watch the clip and tune in for a new episode of "Out There" on Friday at 10/9c:
video player loading
.
.
.
Want the latest news from Out There? Like them on Facebook and follow them on Twitter @IFCouthere.
"Out There" airs on IFC on Fridays at 10/9c