"Anchorman: The Legend Continues" will feature ice skating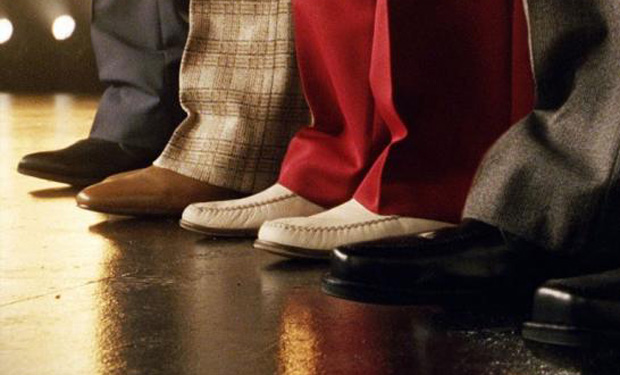 Posted by Terri Schwartz on
According to the folks over at Access Atlanta, Will Ferrell — or at least someone who looks like him — will be putting ice skates back on for "Anchorman: The Legend Continues." Ferrell's stunt double was spotted skating on camera at a temporary rink in Atlanta's Peachtree Center for a scene in the upcoming movie.
The scene reportedly also involved Paul Rudd and Steve Carell, though it's unclear if they also skated or what their overall role is. As fans know, Will Ferrell played an ice skater in 2007's "Blades of Glory," so this scene could be a meta nod to that.
"Anchorman: The Legend Continues" has gathered an impressive cast while it's been filming in Georgia. Thus far, the most exciting name to join the "Anchorman: The Legend Continues" cast is Harrison Ford. He'll be playing a "legendary newscaster" in the upcoming comedy, and was recently photographed on set.
Also joining the "Anchorman" crew are Meagan Good as Ferrell's boss and Kristen Wiig as Steve Carell's wife. Other new additions include James Marsden, Greg Kinnear, Josh Lawson and Dylan Baker, while actors like Paul Rudd, David Koechner, Christina Applegate, Ferrell and Carell are all returning. "Anchorman: The Legend Continues" is due out on December 20, 2013.
What role do you think ice skating could have in the upcoming "Anchorman" sequel? Tell us in the comments section below or on Facebook and Twitter.