"Anchorman: The Legend Continues" starts shooting, adds two more actors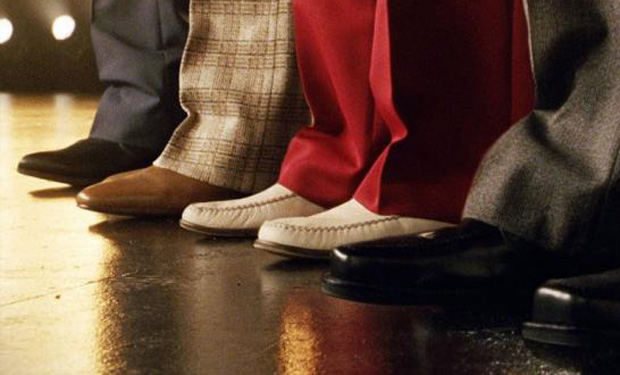 Posted by Terri Schwartz on
Here's some good news for all of you out there anticipating "Anchorman: The Legend Continues" as much as we are: the movie has officially gone into production. Steve Carell dropped by "The Tonight Show with Jay Leno" to announce that filming has started in Atlanta.
So what will Brick Tamland be up to in the upcoming sequel? "He will not evolve. He will devolve," Carell deadpanned in the above video. "That was my hope with the movie was that it's going to be exactly the same … Nobody changes."
One major thing that has changed in Brick's life, as Kristen Wiig was recently cast to play his wife. Hopefully their chemistry will be hilarious, and she will be a surprising match for the dim-witted character.
In other exciting "Anchorman 2" news, it's been confirmed by Deadline that Meagan Good and Dylan Baker have joined the cast of the movie. Good will reportedly play Ron Burgundy's boss, though it hasn't been revealed who Baker will play.
As for that John C. Reilly rumor, a rep explained the casting call for an extra who looks like the actor by saying, "We were looking for a stand-in for lighting purposes who looks like John C. Reilly. We always demand that every stand-in looks like John C. Reilly." Well that explains… nothing.
"Anchorman: The Legend Continues" will also star Will Farrell, Steve Carell, Paul Rudd, David Koechner, Christina Applegate, James Marsden and Wiig. It will hit theaters on December 20, 2013.
Do you think that these are good additions to the "Anchorman: The Legend Continues" cast? Tell us in the comments section below or on Facebook and Twitter.