A comic walk through sexual development in 10 steps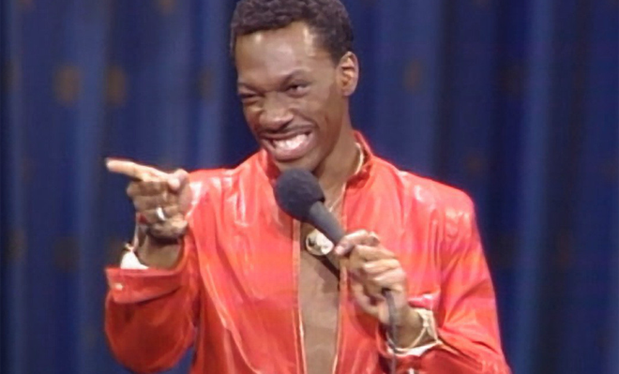 Posted by Andy Hunsaker on
Sex. Coitus. Fornication. Nooky. Bumping uglies. Whatever you call it, it's a fact of human life and the driving force behind most everything human beings do – we want to be able to impress people enough to widen our sexual prospects. It's not always entirely about the act itself, but the circumstances surrounding it that are more involving, but sex is everywhere and everything, especially in this day and age. Some resist, some decry, some embrace and some go too far, but sex isn't going anywhere, and it's always been prime fodder for stand-up comedy. Here are ten comic takes on the entire sexual journey, from just switching on as a teenager to being so old you don't give a damn about it anymore. Let's laugh at dirty stuff, shall we?
---
1. Eddie Izzard on Puberty
Ah, pubescence. That time of life where everything changes, your body goes haywire, your hormones go bananas and you start to realize just how clueless you are about how the entire social process works while first realizing that you really want to touch your friends and acquaintances and those people on the TV shows in impure ways. You may think it would be a bit different for transvestites, but Izzard's explanation of it all is pretty universal.
---
2. Bill Hicks on Pornography
Where do you go when you've passed the pubescent point of no return and you can't quite figure out how to talk to your prospective sexual partners yet? The glory of pornography. It used to be hidden treasure you had to seek out, and now it's readily available to anybody with a phone. However, depending on your upbringing, you may or may not have some skewed perspective about porn – guilt, shame, sin, that sort of thing. Hicks, however, takes great pains to illustrate that pornography is a good thing, and there's no reason for any of that reluctance to embrace it. It's always going to be there in some form.
---
3. Jen Kirkman on Masturbation
Once you've got your pornography (although oftentimes that's only a handy aid and not entirely necessary), you can commence with the self-exploration that is masturbation. You've heard countless stand-up comics talk about this – the sheer amount of stroke-gesturing alone that takes place on the comedy stage defies measure. However, Kirkman makes a solid point that it's not the same for women – be it with equal acceptance with talking about it on stage or in reality trying to figure out how to pleasure themselves. It's a different headspace they often have to get into, and meticulously constructed fantasies aren't easy to maintain for the length of time it takes to bring oneself to the tipping point.
---
4. Laurie Elliott on First Times
Eventually, of course, most people find their way through the maze of social minefields and manage to convince somebody as clueless as they are to take a chance and give sex the ol' high school or college try. There are often surprises afoot here, though, and one of the more unusual ones is described by the "adorkable" Elliott here amidst her other sexual misadventures – namely, what happens when the first sight of your partner's junk is actually somewhat terrifying?
---
5. The Higgins Boys & Gruber on Experimentation
Once the hurdle of virginity has been overcome, the time comes to start figuring out exactly what you like. That takes a lot of vigorous experimentation that can sometimes get a little weird, depending on whether or not your hormones are runnin' as wild as Hulkamania. The Higgins Boys and Gruber explore that exploration in a saucy bit of sketch comedy wherein two men are taking a survey on their sexual habits and learn the extent of their own freakiness.