10 ways to survive high school (according to movies and TV)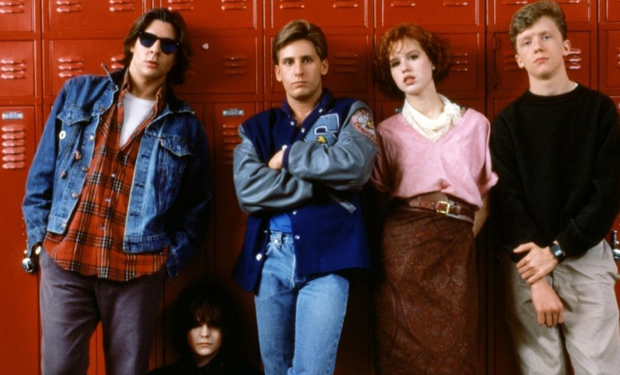 Posted by Andy Hunsaker on
6. Befriend foreign exchange students
If your budget doesn't allow for the purchases of services from professional ladies of the night, you may then want to investigate your school's foreign exchange programs. While you might happen upon a farcical racial stereotype, you may also be able to rescue someone from being relentlessly hit on by their host family's socially inept teenage offspring. There's also a slim chance that you'll hit the jackpot of "super hot person who will get casually naked in your bedroom for the webcam delight of all your friends." Although the more you think about that, the more it seems pretty damn creepy.
---
7. Sing and dance all the time
There are times in high school when you feel like everybody hates you, or everyone's against you, or you've had your heard broken so hard it seems like the end of the world. However, it makes everything better when you've got a song in your heart and you are capable of busting high quality moves. Even in the depths of teen angst, it will give you a healthy dose of glee to lighten things up, and all your classmates will love your singing and dancing. Unless they're all jealous, or you've just out-danced them in front of the whole school.
---
8. Learn a skill via a montage
Most teenagers have a deep-seated fear that they aren't special, and that they have nothing really to offer, and they are deathly afraid that that fact may be called out by the peers they're trying to impress. One of the best ways to counter this problem is to take up an interesting hobby like karate or the footballings or some kind of musical instrumentation. This will make you special and therefore will win friends and influence people to sweep the leg when they shouldn't.
---
9. Never trust any adults
Nobody who has ever graduated high school and actually grown up knows anything about anything, so never listen to any of those people. Lie to them at every turn and con them as much as possible for you own personal gain. If they hold a position of authority at your school, their sole purpose in life is to ruin yours. Do not let them. You are far too young and clever, remember.
---
10. Be excellent to eachother
This will serve you well in both movieland and in real life. Do not be a dick. Treat people how you would like to be treated, which is with excellence. You shouldn't need Abraham Lincoln to tell you this, but sometimes people need the reminder that being excellent to each other is the easiest way to facilitate partying on, dude. Also, having a time machine helps.
Do you have any high school survival tips? Tell us in the comments below or on Facebook and Twitter.