10 great documentaries about comedians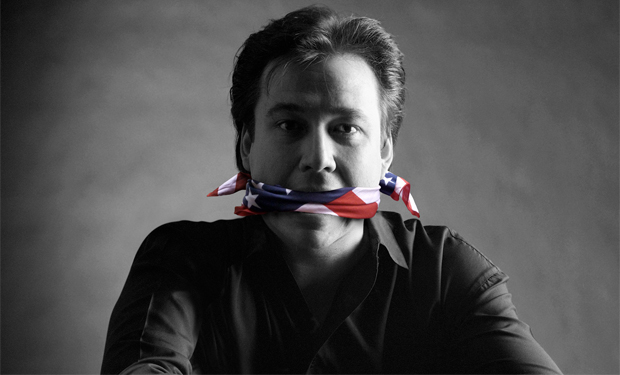 Posted by Andy Hunsaker on
6. "Comedian"
One of Jerry Seinfeld's first post-sitcom efforts followed him as he returned to the craft which made him famous – stand-up. This documentary not only tracks his progress as he hammers out new material in small clubs whenever he can, it also shows us a rising unknown comic named Orny Adams as his abrasive, self-centered show business ambition too often eclipses the work itself – not to mention any bridges he might try to build with anyone who might actually get him a leg up. It's an interesting examination of how the process of the art form is the same whether you're an up-and-comer or an established icon. You still have to write the jokes, and you still have to bomb in front of strangers to find out which jokes are the good ones.
---
7. "The Aristocrats"
You hear a lot of horror stories about comedians behind-the-scenes, but come on, these guys are comics. The salacious stuff can't possibly outweigh the hilarious stuff. The truest test of a comedian is whether or not he can make other comedians laugh, which should be impossible since they know all the tricks of the trade. One way they've done it for decades is with "The Aristocrats," a joke where the punchline doesn't matter, but where the set-up is extemporaneously exaggerated to mind-bogglingly filthy extremes. Penn Jillette and Paul Provenza did an entire film about it, getting as many comedians as he could to tell their version of the schtick. It's the very definition of comedy gold.


Order "The Aristocrars" on Amazon
---
8. "Conan O'Brien Can't Stop"
This is a very unique film that captures a very specific moment in a comedian's career where all of his lifelong dreams have been suddenly and harshly ripped from his grasp, and he's left adrift to figure out what's next. Conan O'Brien managed to become the host of "The Tonight Show," only to be given the boot once NBC decided to give it right back to Jay Leno, who had rethought his decision to retire. We've all heard that whole rigamarole, but this doc shows us the aftermath while following his impromptu Legally Prohibited From Being Funny On Television traveling road show tour. Ultimately, it also shows us how O'Brien's philosophy of hard work and kindness over cynicism and bitterness help him through this depressing, frustrating period in his life.
Watch "Conan O'Brien Can't Stop" on Netflix
---
9. "Second City: The First Family of Comedy"
The improv troupe Second City has been the breeding ground for many of the most famous comedians in the world, and they had a highly influential television show all their own with "SCTV." This three-part documentary gives us the origins of the theater and its expansion, as well as the story of "SCTV" and the monumentally successful careers of alumni, such as half of everybody who's ever been on "Saturday Night Live."
Watch "Second City: The First Family of Comedy" on iTunes
---
10. "I Am Comic"
So many documentaries can turn out to be dreary affairs, focusing on the tragedies of the world or the dark strife in someone's life. Jordan Brady's Slamdance doc is not that. The subtitle is "An Ode To The Art & Occupational Hazards of Stand-Up Comedy," and that's what it is. We follow retired stand-up Ritch Shydner as he tries to return to performing after a decade away, but we also get all sorts of insights about the job itself from a wide range of great comics. From Roseanne Barr revealing her rush of getting her first laughter to Louis CK talking about how much he hates hecklers, it's a movie about the art of the joke and the drive all these talented performers have to keep coming back to it, despite the pitfalls of the business. Plus, it's really funny.
What is your favorite comedy documentary? Tell us in the comments section below or on Facebook and Twitter.