10 great documentaries about comedians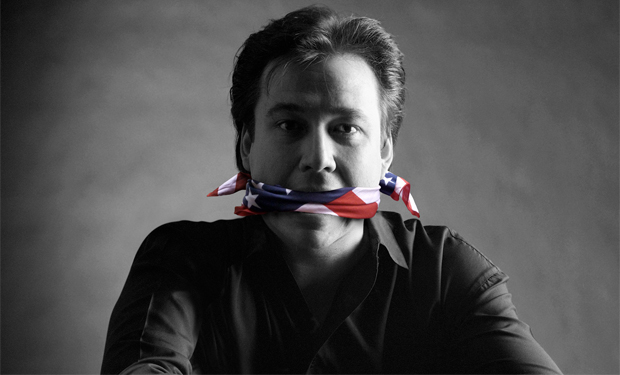 Posted by Andy Hunsaker on
The life of a stand-up comedian is an interesting one. On the surface, it seems like a hell of a good time, getting up on stage and making people laugh, but dig a little deeper, and you find out that there's a lot of hard work, repetitive toil and frustrating failures behind every comic who makes it to the television screen. Dig even further, and you start to see some of the psychological issues that drive people to dedicate their professional lives to drawing attention to themselves and fighting for the approval of strangers. It's such a visceral, validating experience to tell a room full of strangers things you came up with and make them all laugh, and that's the foundation of every great comic's story. There are plenty of funny movies, and plenty of stand-up concert films, but here's a list of 10 documentaries that went about the difficult task of trying to get a real sense of what it's like to be a professional comedian – be they profiles of legends of the industry or examinations of the process of jokesmithing.
---
1. "Looking for Lenny"
Lenny Bruce is universally regarded as the man who opened the door for every stand-up comedian you've ever heard of. In fact, he's a pioneer of the entire art form, and he paid the price for it. He came up in the 1950s, and his disregard for censorship and hypocrisy made him a target for the cultural crusaders who wanted to brand his act obscene and constantly arrest him for performing at all. The result was groundbreaking, pushing the social boundaries of a closed-off era, but also a personal descent into self-destructive behavior, paranoia and an eventual early death.


Watch "Looking for Lenny" on Netflix
---
2. "Mr. Warmth: The Don Rickles Project"
Speaking of legendary performers who trucked in social taboos, there isn't really another comic like Rickles. He hung out with the Rat Pack and charges people money to insult them in some of the most offensive ways he can think of, and ethnicity is never off-limits. In fact, you can bet that'll be the first thing he brings up. John Landis directed this look at the long career of the man known as "Mr. Warmth," and it's chock full of wild stories from a revered age of show business.
Watch "Mr. Warmth: The Don Rickles Project" on Netflix
---
3. "Joan Rivers: A Piece of Work"
She wasn't always that woman tearing apart people's clothing choices – Joan Rivers was a trailblazer for female comedians everywhere, and this Sundance award-winning doc is an unflinching look at her long career, her relationship with Johnny Carson and how hard she's still driven to work, insisting that she'll never turn an job down. It's a tribute to her longevity as much as it is a heartbreaking depiction of how show business really works, and it's not really all that glamorous.
Watch "Joan Rivers: A Piece of Work" on Netflix
---
4. "Why We Laugh"
Robert Townsend's 1987 comedy "Hollywood Shuffle" was a biting satire of the Hollywood experience for black actors, but he's always been one to strive for positivity over despair. Thus, this Sundance documentary about the history and necessity of black comedy accentuates the positive when too much media attention can get focused on the negative. Redd Foxx, Richard Pryor, Bill Cosby, Eddie Murphy, Chris Rock and many more are examined within their cultural context as well as their lasting legacies.
Watch "Why We Laugh" on Netflix
---
5. "American: The Bill Hicks Story"
The brightness of this counterculture comic burned out far too early due to his death from pancreatic cancer in 1994, but Bill Hicks' ferocious brand of heated satirical rage definitely made its mark – just ask Denis Leary. One could easily call him the Lenny Bruce of his time, and his on-stage monologues would often veer off into uncharted audience-challenging territory. This doc offers some slick animation and a lot of archival footage to craft a powerful tribute to a very volatile voice which gave us uncomfortable truths about the world at large, as well as perspectives on drugs we might never have considered before.