"Zombieland" series gains its Wichita in Maiara Walsh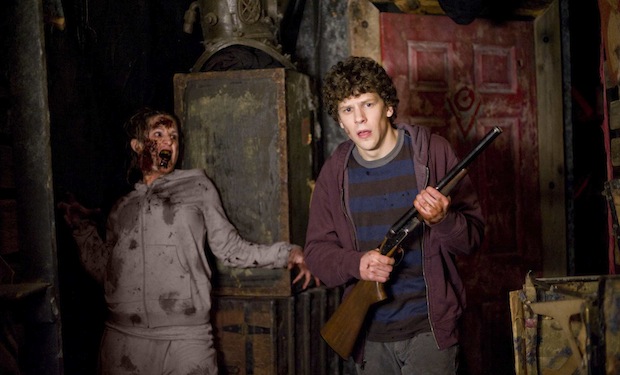 Posted by Terri Schwartz on
Yet another actress had joined the upcoming Amazon "Zombieland" series. This time it's "Switched at Birth" star Maiara Walsh, who will take the Wichita role previously held by Emma Stone.
The Hollywood Reporter has the news, and describes the character as "a natural con-woman and tough girl who with her younger sister Little Rock teams up with Columbus to survive the zombie apocalypse and search for survivors." That's pretty similar to how she was defined in a leaked casting call, which read:
Wichita is still trying to look after Little Rock, trying to teach her math with problems about someone stealing from a liquor store and jumping on a train going 42 miles per hour, with a cop chasing in a car going 88 miles per hour. We also learn a lot more about Wichita's backstory, including how she ran away from her father after he had her stealing people's Christmas presents — and later, she found out she had a sister who was also being a grifter with her dad.
The series recently cast Columbus and Little Rock as well. Tyler Ross will play the Jesse Eisenberg role while Izabela Vidovic will portray the character created by Abigail Breslin. No word yet on who will play Woody Harrelson's Tallahassee or the reported new rolesof Fred and Ainsley.
The "Zombieland" series is using the film as a jumping off point but seems to be creating its own universe. "Tucker and Dale vs. Evil's" Eli Craig is directing the show's pilot episode, while Reese, Wrenick and Gavin Polone will executive produce.
What do you think of the cast so far for the "Zombieland" TV series? Tell us in the comments section below or on Facebook and Twitter.