"X-Men: Days of Future Past" confirmed for San Diego Comic-Con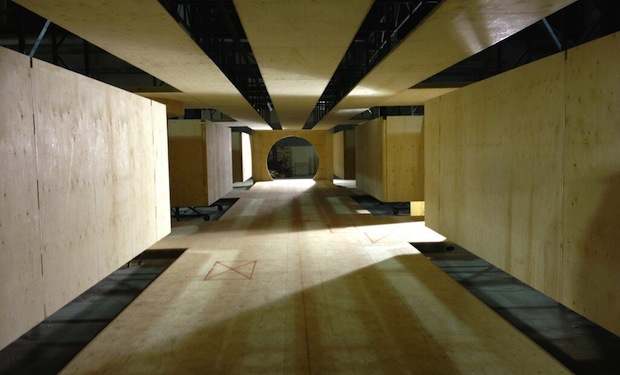 Posted by Terri Schwartz on
Bryan Singer has confirmed something we've largely speculated anyways: "X-Men: Days of Future Past" is coming to San Diego Comic-Con. The director took to Twitter to tease fans about the upcoming event.
"How many days until @Comic_Con? #XMen #DaysofFuturePast #SDCC," he tweeted along with his daily image from the set.
The image in question, which can be seen above, shows what looks like the set of Cerebro. This looks very similar to the model Singer used in the first three "X-Men" movies of Professor Xavier's School for Gifted Children, and it only makes sense that he would want to keep the look consistent as "X-Men: Days of Future Past" draws ever closer to the "X-Men" timeline.
"X-Men: Days of Future Past" stars James McAvoy, Michael Fassbender, Jennifer Lawrence, Nicholas Hoult, Hugh Jackman, Patrick Stewart, Ian McKellen, Anna Paquin, Ellen Page, Peter Dinklage and Shawn Ashmore, and is due in theaters on July 18, 2014.
The official plot synopsis says "the storyline alternates between present day, in which the X-Men fight Mystique's Brotherhood of Evil Mutants, and a future timeline caused by the X-Men's failure to prevent the Brotherhood from assassinating Senator Robert Kelly. In this future universe, Sentinels rule the United States, and mutants live in internment camps. The present-day X-Men are forewarned of the possible future by a future version of their teammate Kitty Pryde, whose mind traveled back in time and possessed her younger self to warn the X-Men."
SDCC runs from July 17 to July 21.
Are you excited "X-Men: Days of Future Past" will be at SDCC? Tell us in the comments section below or on Facebook and Twitter.