William Shatner calls J.J. Abrams a "pig" for directing "Star Wars"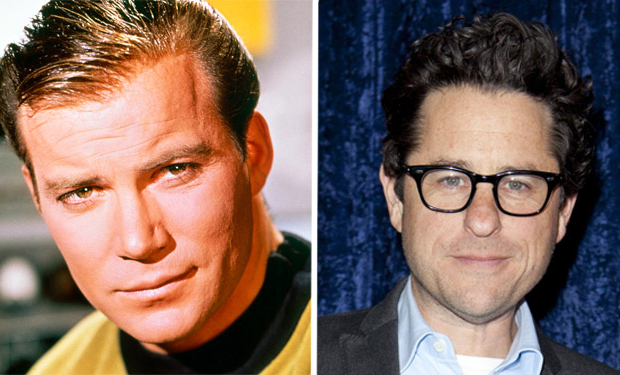 Posted by Terri Schwartz on
Most people have responded positively to the announcement of J.J. Abrams as director of "Star Wars: Episode VII," but William Shatner is not one of those people. During a recent interview, he expressed his discontent with Abrams helming both the "Star Wars" and "Star Trek" franchises.
"He's being a pig," Shatner told MovieFanatic. I mean, he's collecting the two franchises and holding them close to his vest and he's probably the most talented director of that ilk we have, but he's gone too far this time. I think of him as a buddy of mine, I've taken him out for sushi. It's time for J.J. and I to have another sushi, and let me put him straight about two of the largest franchises, and not employing me in either one of them is just foolhardy."
While Shatner says these statements with a straight face, it's hard not to think he's joking at least a little with that final comment. Still, those are some fighting words from the man who still hasn't appeared in one of Abrams' "Star Trek" films (at least, that we know of). It was a bit surprising when Abrams opted to tackle both "Trek" and "Wars," but his body of work has proven that he is more than capable of handling such big projects.
When it was announced back in January that Abrams was the official director for "Star Wars: Episode VII," he said in a statement, "To be a part of the next chapter of the Star Wars saga, to collaborate with Kathy Kennedy and this remarkable group of people, is an absolute honor. I may be even more grateful to George Lucas now than I was as a kid."
Michael Arndt is writing the script for "Star Wars: Episode VII," while Lawrence Kasdan and Simon Kinberg are working on spinoff films. It is rumored that Zack Snyder is also developing a "Seven Samurai"-style spinoff movie.
Do you think that Shatner was serious with his takedown of Abrams? Tell us in the comments section below or on Facebook and Twitter.