Will Frank Oz return as Yoda in the "Star Wars" sequels?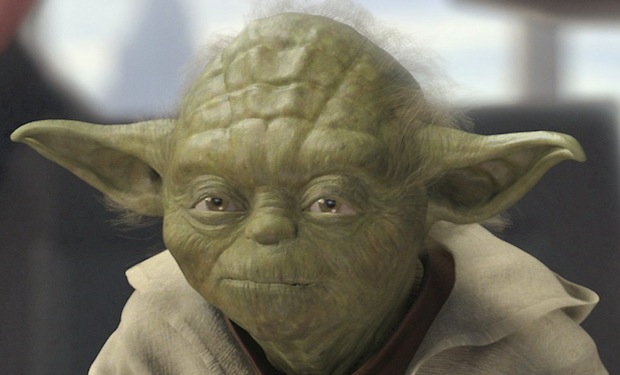 Posted by Terri Schwartz on
Just like Darth Vader, Yoda is an integral part of the "Star Wars" universe. So will there be a place for him in the upcoming "Star Wars" sequel trilogy or spinoff films? Frank Oz is game for whatever Disney can throw at him.
"He's in my heart," Oz told The Los Angeles Times. "I know Yoda very deeply."
If Oz is asked to return, don't expect him to show off his puppeteering skills. Yoda seems to have become a firmly CGI creation, and Oz doesn't expect Disney to backpedal on that now that the studio owns Lucasfilm.
"I think it depends on the story, but I think at this point you can't go back to the puppet," he said. "The reason George [Lucas] did the CGI, which I supported, was that he wanted to tell a story that would have been hampered by the physical limitations of the puppet."
A recent report claims that a spinoff about Yoda is in the works, and it would definitely be exciting to have Oz voice the character once again. Despite Yoda's death in "Return of the Jedi," he still could live on in spirit form in the sequel films as well. Hopefully Disney does find a place for the little green Jedi Master in the new "Star Wars" universe" like it's reportedly doing for Darth Vader.
Thus far all that has been confirmed of the future "Star Wars" movies is that J.J. Abrams is directing "Star Wars: Episode VII" and that spinoffs are indeed in the works. It is also rumored that Zack Snyder is working on a "Seven Samurai"-style "Star Wars" project.
Would you like to see Yoda return in the future "Star Wars" movies? Tell us in the comments section below or on Facebook and Twitter.