What to watch on IFC tonight: Batman, Batman and more Batman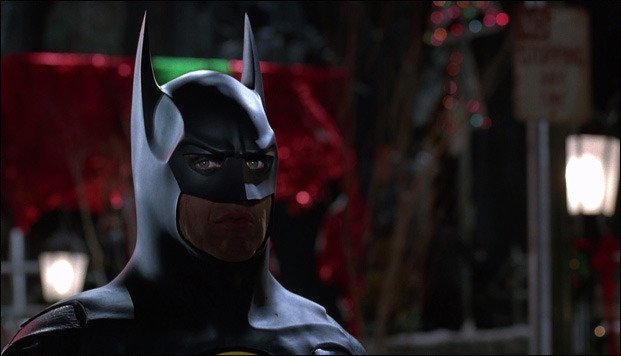 Posted by Melissa Locker on
Spend the night arguing about whether Michael Keaton, Val Kilmer or George Clooney was the best Batman when we show back-to-back- Batman movies. We're kicking things off with George Clooney suiting up to play Gotham's Dark Knight in Joel Shumacher's take on "Batman & Robin" at 5:15 p.m. ET/4:15 p.m. CT. Batman faces off against Mr. Freeze (Arnold Schwarzenegger) and Poison Ivy (Uma Thurman), with help from Robin, the Boy Wonder (Chris O'Donnell) and Batgirl (Alicia Silverstone).
Then at 8/7c we're airing "Batman Forever" with Val Kilmer in the role of Batman under Joel Schumacher's artful direction. In this installment of the franchise, The Caped Crusader woos a criminal psychologist (Nicole Kidman), takes on a sidekick in the form of Dick Grayson (Chris O'Donnell) and battles Two-Face (Tommy Lee Jones) and the Riddler (Jim Carrey).
And since you can never have too much Batman, at 10:45 p.m. ET/9:45 p.m. CT, we're showing Tim Burton's "Batman Returns" with Michael Keaton donning the mask and title of The Caped Crusader In this installment, Batman clashes with Catwoman (Michelle Pfeiffer) and saves gloomy Gotham City from the foul Penguin's (Danny DeVito) plot.
Want the latest news from IFC? Like us on Facebook and follow us on Twitter@IFCtv
"Batman & Robin" airs tonight at 5:15 p.m. ET; "Batman Forever" airs tonight at 8/7c and Wednesday, Feb. 27 at 1:30 a.m. ET/12:30 a.m. CT; "Batman Returns" airs tonight at 10:45 p.m. ET/9:45 p.m. CT and Wednesday, Feb. 27 at 4:15 p.m. ET/3:15 p.m. CT.