Watch the Bonnaroo 2013 lineup announcement today at 12/11c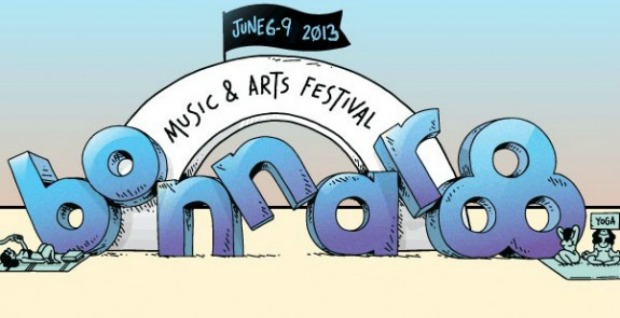 Posted by Melissa Locker on
Mark your calendars because this year Bonnaroo is getting 100% more IFC. That's right, come June you'll find us down in Tennessee because we're sponsoring Bonnaroo's comedy this year. The Bonnaroo Music and Arts Festival is an annual, four-day music festival, created and produced by Superfly Productions and AC Entertainment, first held in 2002. If you want to see who will be performing under a giant IFC banner, you have to tune in to Bonnaroo's YouTube channel today starting at 12p.m. ET/11 a.m. CT when Bonnaroo will unveil its 2013 lineup during a special live webcast hosted by "Weird Al" Yankovic and featuring a performance by Portugal. The Man.
The webcast kicks off with footage of classic Bonnaroo performances from artists including Tom Petty and the Heartbreakers, Metallica, Bruce Springsteen, Black Star (Mos Def and Talib Kweli), Phish, Bon Iver, The White Stripes and more and is followed by a "surprise classic Bonnaroo concert." Check out the full lineup announcement schedule below, along with a teaser video starring "Weird Al."
Here's the Bonnaroo lineup announcement schedule:
Noon – 1PM EST – Classic Bonnaroo Concert Moments
1PM – 2PM – B.L.A.M! – Bonnaroo Lineup Announcement Megathon hosted by "Weird Al" Yankovic
2PM – 3PM – Surprise Classic Bonnaroo Concert
Tune in to Bonnaroo 365 for all the latest Bonnaroo news. See you there!
Want the latest news from IFC? Like us on Facebook and follow us on Twitter@IFCtv