Watch "Out There" creator Ryan Quincy's episode commentary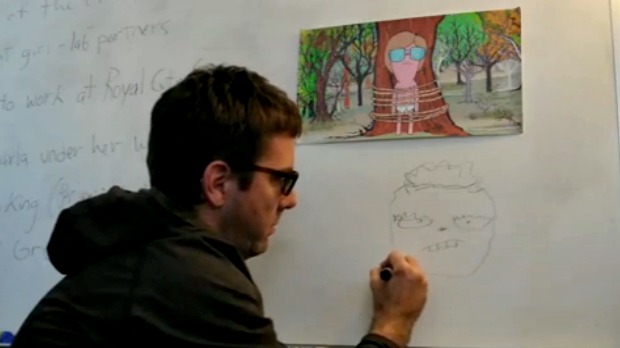 Posted by Melissa Locker on
Our new animated series "Out There," which airs on Fridays at 10:30/9:30c, is all about life's awkward stage a.k.a. high school. While almost everyone's memories of high school are different shades of awful, "Out There" creator –and the voice of Chad – Ryan Quincy seems to have had a particularly difficult time navigating the high school hallways, something he is exploring in each episode of his new show. As an added bonus, for each episode this season, Ryan is taking us behind the scenes to tell the true story that inspired the episode. While Kurt Vonnegut said, "True terror is to wake up one morning and discover that your high school class is running the country," we imagine that for some of Ryan Quincy's former classmates and adolescent aggressors, knowing that "Out There" is out there might be just as terrifying.
In this first installment, Ryan Quincy explains his real life inspiration for tying Chris to a tree in the show's premiere episode:
video player loading
.
.
.
In the second video, Ryan talks about that one time he fainted in the middle of sex ed class:
video player loading
.
.
.
Want the latest news from Out There? Like them on Facebook and follow them on Twitter @IFCouthere.
"Out There" airs on IFC on Fridays at 10:30/9:30c