Tom Cruise wants to learn the truth in international "Oblivion" trailer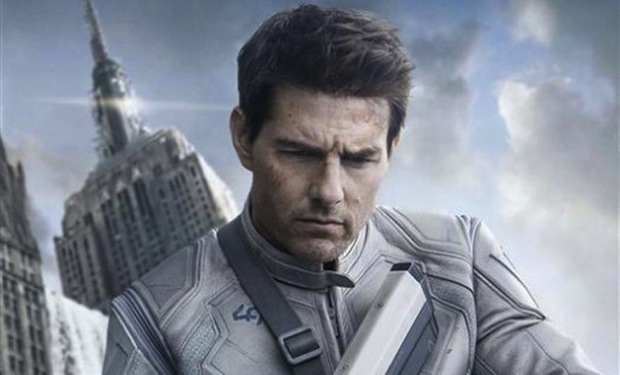 Posted by Terri Schwartz on
If we compared "Oblivion" to "Wall-E" in its first trailer, we're going to have to compare it to "The Matrix" in its latest international teaser. Tom Cruise's character Jack Harper is in for much more than he bargained for after he finds a mysterious woman in a pod on the post-apocalyptic Earth, and we get a taste of what he's in for in this latest look at the new Joseph Kosinski film.
Hopefully "Oblivion" ends up being as smart as it looks, and isn't something of a disappointment story-wise like "Tron: Legacy" was. At least it still looks beautiful, and the music — made by M83 — is sure to be spot on. But is Morgan Freeman just Morpheus, and Cruise Neo? For "Oblivion" to succeed, it needs to separate itself from the science fiction movies that came before it.
The film stars Tom Cruise as Jack Harper, a surface drone repairman who is one of the final humans living on Earth. The rest of humanity lives up in the clouds after the alien race known as Scavengers destroyed much of the planet. It is on the ground that Harper finds a mysterious woman in a pod, played by Andrea Riseborough, that changes everything he thought he knew about his current world.
The official plot synopsis says that "Oblivion" is set in the future after radiation has destroyed much of Earth. After Harper finds the mysterious woman in the pod, she tells him she's on a science experiment started 60 years earlier but still knows who he is. This "sets off an unstoppable chain of events that will force him to question everything he knows." "Oblivion" is due out on April 19, 2013.
What did you think of this new "Oblivion" trailer? Tell us in the comments section below or on Facebook and Twitter.