This week in comedy podcasts: A new episode of the Marc and Tom Show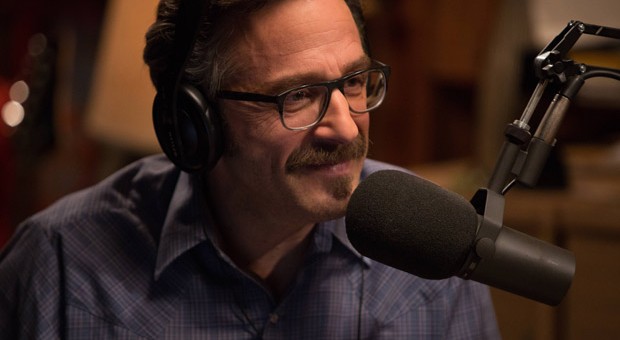 Posted by Melissa Locker on
Marc Maron and Tom Scharpling, the host of "The Best Show on WFMU," team up for a meeting of disgruntled minds and the result is a hilarious laugh-out-loud podcast. This is the third installment of the so-called Marc and Tom Show and if you are a fan of WTF podcast, the Best Show on WFMU or both, you aren't going to want to miss this episode where they discuss topics like what sports legend ruined a Who concert for Tom? Which one of the guys tried, unsuccessfully, to pitch Big Momma's House 3? Plus, Marc's traumatic story of his first (and nearly last) band gig.. Download here.
On Monday, Marc spoke to Eddie Pepitone, who is no stranger to WTF listeners. But this time, Marc tries to get to the bottom of the real Eddie with help from Steven Feinartz, director of a new documentary feature about Eddie. "The Bitter Buddha" which is now playing in select theaters and is available on iTunes here. Download the podcast here.
Today, singer-songwriter Aimee Mann stops by Marc's garage to wander down the path of her life, from a traumatic story of childhood turmoil to early pop success in 'Til Tuesday to an acclaimed career as a singer/songwriter. And, of course, Aimee serenades the Cat Ranch as only she can. Download the episode here.
Want the latest news from IFC? Like us on Facebook and follow us on Twitter@IFCtv