"Star Trek Into Darkness": Alice Eve and Simon Pegg play rumor control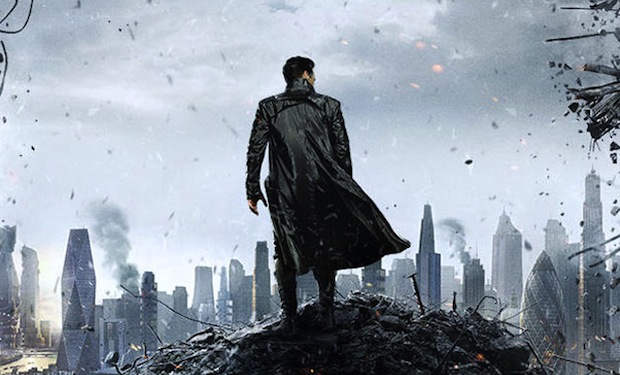 Posted by Terri Schwartz on
Simon Pegg and Alice Eve have now joined in on the fun game of misleading fans looking to spoil "Star Trek Into Darkness." During recent interviews at the BAFTAs, both made statements contrary to what is being popularly reported.
First up is Pegg. He spoke with Absolute Radio about the upcoming flick, and explained what he thinks of Abrams getting to direct "Star Wars: Episode VII" as well. The confusion came when Pegg was asked who he thinks should direct "Star Trek 3" instead of Abrams, since he will likely be tied up in "Star Wars."
"J.J.'s the perfect choice for that job, and I just hope he doesn't forget us Trekkies in the corner," Pegg said. "He will do 'Star Trek.'"
After people took that as confirmation, Pegg had to step up and clarify his statement, tweeting, " Just to be clear, contrary to reports in the press, I have no idea whether or not JJ will helm Star Trek 3." Nice rumor control there.
Meanwhile, Eve spun the Benedict Cumberbatch-as-Khan rumors back to square one when she told a BAFTAs reporter, "He's not playing Khan." Truth or lie? Either way, it seems like she is just trying to keep fans guessing until "Star Trek Into Darkness" comes out.
"Star Trek Into Darkness" is directed by J.J. Abrams and stars Chris Pine, Zachary Quinto, Zoe Saldana, Pegg, Anton Yelchin, Karl Urban, John Cho, Eve, Cumberbatch and Bruce Greenwood. The film is slated to hit theaters on May 17 in IMAX and 3D. It's been revealed that over 40 minutes of "Star Trek Into Darkness" will be shown in IMAX.
What do you make of these new developments? Tell us in the comments section below or on Facebook and Twitter.