Spirit Awards: Will Andy Samberg return to "Saturday Night Live" for Justin Timberlake?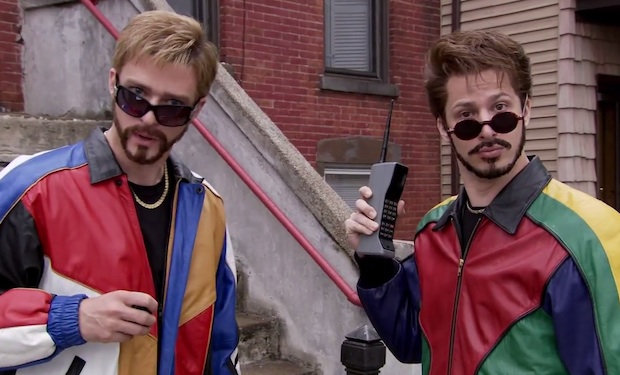 Posted by Terri Schwartz on
In case you haven't heard the best "Saturday Night Live" news of the New Year, let us break it to you: Justin Timberlake is hosting the show on March 9. Only, here's the kicker: Andy Samberg isn't a cast member anymore.
Of course, as the Spirit Awards host pointed out to IFC on the award show's red carpet, Timberlake has been on "SNL" before Samberg's time there, but the former boy bander never did anything especially memorable then. No, every recurring skit that helped make digital shorts really shine on NBC's weekend comedy show involved antics like Timberlake and Samberg putting their genitals in boxes, or ejaculating in their pants, or even having sex with one another's mothers.
Really, the only way for Timberlake's appearance on "Saturday Night Live" to live up to the expectations we're imposing on it is for Samberg to make a surprise guest during the episode. So will he? We put the question to Samberg when we caught up with him at the Spirit Awards.
"I have no clue," he deadpanned. "As I've said about Justin many times before, I wouldn't kick him out of bed."
Well that's… better than nothing. At least we can rest easy knowing that Timberlake and Samberg — buds in real life — could film a digital short without Samberg actually having to be a part of any of the night's improvised skits. Timberlake did the same sort of thing for "Jizz In My Pants," and we all know how well that Lonely Island appearance paid off.
We will mention that, in this case, we would also accept Samberg subbing for Jay-Z during Timberlake's assumed performance of "Suit & Tie" in place of whatever hilarious skit the two of them could come up with. But still, get these two together for some sort of surprise on March 9.
Do you hope Samberg appears during Timberlake's episode of "Saturday Night Live"? Tell us in the comments section below or on Facebook and Twitter.