Spirit Awards: Mary Elizabeth Winstead would "love" to work with Edgar Wright again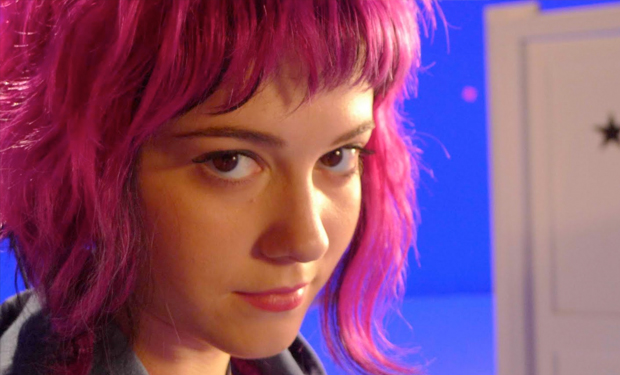 Posted by Terri Schwartz on
Mary Elizabeth Winstead made waves in 2012 with her role opposite Aaron Paul in the critically-acclaimed drama "Smashed," but we still love her best for her role as Ramona Flowers in Edgar Wright's "Scott Pilgrim vs. The World." Wright is known for using his favorite actors in multiple films, so we couldn't resist asking Winstead when we caught up with her at the Spirit Awards if she would ever want to work with the director again.
"Oh yeah," she told IFC on the red carpet. "I mean, he's so busy. I can never keep track."
Wright definitely does know how to keep himself busy, having just completed "The World's End" and now gearing up for his Marvel superhero movie "Ant-Man." When we asked Winstead if she would try to finagle herself a part in that movie — after all, it still hasn't cast any leads yet — she laughingly admitted that she'd love to be involved.
"Sure, I can be in 'Ant-Man.' Why not?" she said. "I love him and hopefully we'll work together again."
"Ant-Man" is slated to launch the third wave of the Marvel Cinematic Universe films after "The Avengers 2" hits theaters. It was announced back in October that the movie will have a November 6, 2015 release date, which means Wright has plenty of time to figure out the way he wants to approach the lesser known superhero's story — and who he wants to cast as its leads. As he said recently, he plans to borrow from his "Scott Pilgrim" experiences to make the movie.
"It's a way of doing a superhero film within another genre. I wanted to tell an origin tale in a slightly different way. It's part of the Marvel cinematic universe, but it also feels like its own piece," Wright told IGN. "It's a big effects movie, so I'm pleased to go into it having done 'Scott Pilgrim' and 'The World's End' because you're always learning more about that side."
Would you like to see Winstead take a role in "Ant-Man"? Tell us in the comments section below or on Facebook and Twitter.