Scott Z. Burns offers "Blade Runner 2" update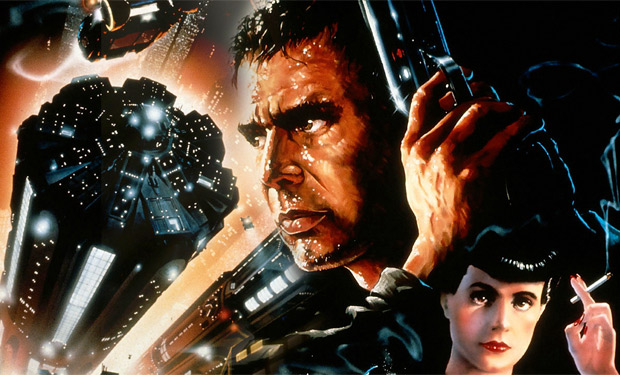 Posted by Terri Schwartz on
Remember that "Blade Runner" sequel Ridley Scott has been dreaming up? Well, it's still a thing, and screenwriter Scott Z. Burns is the man who's in the know about it. Though the rumor that Burns is writing the script for "Blade Runner 2" has been debunked, he did confirm that he has met with Scott about the project.
"I talked to Ridley about it at one point as a part of a larger conversation about us trying to find something to do together because I have such admiration for him. I'm as huge a fan of that movie as anybody else who would be reading this or watching it, so what I said to him was, 'Let's not do that unless we have something amazing to do or to say, because I don't want to touch that idea unless I really feel like I have something amazing to contribute and right now I don't know what that is,'" Burns told Collider.
The last time anything major about the prospective project was reported was during summer 2012. Burns doesn't seem to think the movie has dropped off Scott's radar, and he believes the esteemed director might turn to him if it does come time for "Blade Runner 2″ to hit the big screen — though he's not too excited about that prospect.
"I think he and I will probably talk again about ['Blade Runner'], but again it's less about that specifically and more about he and I wanting to make a science fiction movie together," he said. "So I hope that that happens, to me I'm not particularly attached to it being 'Blade Runner.' I suspect by the time we would come up with something it would be its own thing and not attached to that franchise necessarily, because it is a franchise, it's a great piece of work."
Back in July, Scott explained a scene he would like to see make it into "Blade Runner 2." He wanted to set at least that scene in Kansas, and style it after "Grapes of Wrath."
"There'll be a vast farmland where there are no hedges or anything in sight, and it's flat like the plains of—where's the Great Plains in America? Kansas, where you can see for miles. And it's dirt, but it's being raked. On the horizon is a combine harvester which is futuristic with klieg lights, 'cause it's dawn. The harvester is as big as six houses. In the foreground is a small white clapboard hut with a porch as if it was from 'Grapes of Wrath.' From the right comes a car, coming in about six feet off the ground being chased by a dog," Scott described. "And that's the end of it, I'm not gonna tell you anything else."
Would you want to see Scott make a "Blade Runner" sequel? Tell us in the comments section below or on Facebook and Twitter.