Exclusive premiere: The Beards "Behind The Beards"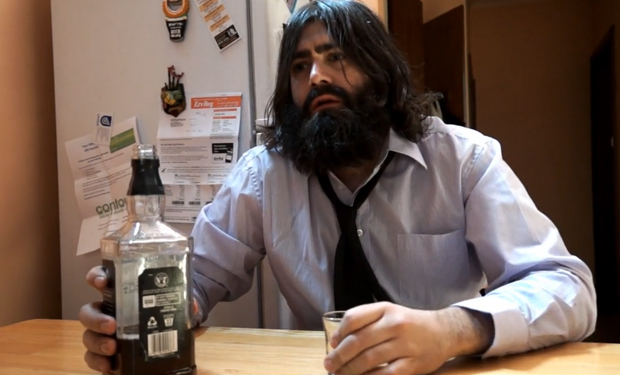 Posted by Brandon Kim on
After The Beards were nominated for Best Comedy Album at the 2012 ARIA Awards, Gotye acknowledged their hairy prowess during one of his many acceptance speeches, saying "Thank you to The Beards for reminding us what all male artists should aspire to."
Rarely has a band's premise been simpler, or more masculine. In response to a perceived discrimination against bearded men in their home down under, The Beards formed in 2005 to make a difference. "We provided a voice for the bearded underdog and now everyone in our country has a beard," vocalist Johann Beardraven says.
"There's more to having a beard than meets the eye," Beardraven, who also plays nude keyboards and saxophone, told us. "We're offering a chance for the public to get a rare glimpse inside our bearded world, to take a journey deep within our beards. By the end, you will understand that bearded men are not to be feared, but loved and respected. And feared."
video player loading
.
.
.
If you follow Whisker Wars, you may already have heard of The Beards, who once headlined the World Beard & Mustache Championships in Alaska. The Beard's new album "Having A Beard Is The New Not Having A Beard" arrives unshaven in the U.S. on March 5th after which the band kicks off U.S. tour dates including an appearance at SXSW.
How do you like your whiskers? Let us know in the comments below or on Twitter or Facebook!