Noomi Rapace confirms a "Prometheus 2" script is being written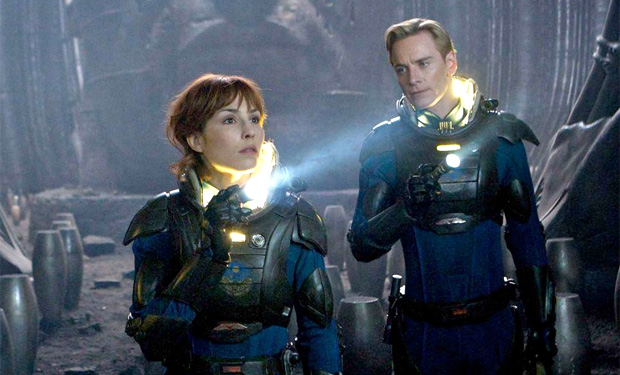 Posted by Terri Schwartz on
Damon Lindelof might not be working on "Prometheus 2," but someone is. Leading lady Noomi Rapace confirmed that a screenplay is indeed being written for the upcoming Ridley Scott film.
"They're working on the script," she told The Playlist, not confirming who "they" is. "I met Ridley in London a couple of weeks ago. I would love to work with him again and I know that he would like to do another one. It's just like we need to find the right story. I hope we will."
Many fans might feel otherwise, as "Prometheus" was deemed to have been something of a letdown story-wise. But the movie did leave off with a big cliffhanger that implied that there is more to the story of Rapace's Elizabeth Shaw and Michael Fassbender's David.
Rapace addressed what the sequel could be about during her interview, saying that there are a lot of "conversations" raised by "Prometheus" that she'd like to continue. "People, most people I've talked to who see the movie, see things that are quite different. Some people who see the movie many times and discover new things," she said. "There are all these religious aspects and there are very interesting conversations. And for me, if we do a second one, there are a lot of things to explore in there and to continue. I would love to do it."
There is no projected release date for "Prometheus 2" — or "Prometheus-er," as Lindelof jokingly called it — as it seems like Scott is making sure he has a story worth telling before officially signing on to make the movie.
Would you like to see a "Prometheus" sequel? Tell us in the comments section below or on Facebook and Twitter.