Mark Wahlberg once almost starred in "Star Trek"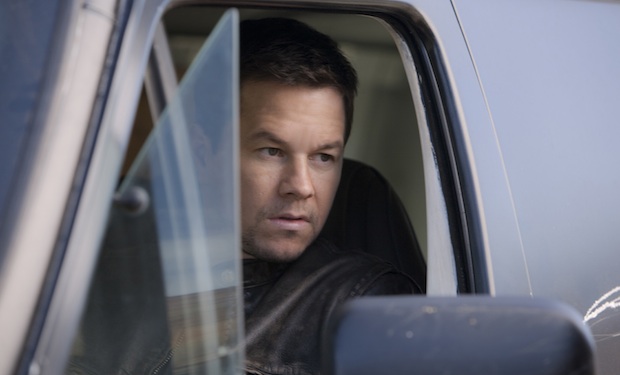 Posted by Terri Schwartz on
Just like J.J. Abrams' "Star Trek" started the Trek franchise off in a new alternate universe, there is a different world out there where the director cast Mark Wahlberg as Captain Kirk's father instead of Chris Hemsworth. As Wahlberg admitted in a recent interview, he was originally approached to play the role of George Kirk.
"I remember him asking me to play Captain Kirk's father in 'Star Trek,'" he remembered to Total Film. "I tried to read the script, but I couldn't even — I didn't understand the words or dialogue or anything, and I said, 'I couldn't do this. I think you're really talented but I couldn't do it.' Then I saw the movie and I was like, 'Holy shit, he did a great job.'"
Wahlberg continued, "I probably wouldn't pass up an opportunity to work with J.J. again, so if he wanted me to do something that I couldn't fully understand, I would probably give it a shot." "Star Wars: Episode VII," anyone?
The role of George Kirk eventually ended up going to Chris Hemsworth, who then went on to take the title role in "Thor." Now he's an Avenger and a global superstar, so we doubt he or Abrams are complaining about the way things turned out. Wahlberg, on the other hand…
"Star Trek Into Darkness" is directed by J.J. Abrams and stars Pine, Zachary Quinto, Zoe Saldana, Simon Pegg, Anton Yelchin, Karl Urban, John Cho and Bruce Greenwood. Newcomers Alice Eve and Benedict Cumberbatch have been added in undisclosed roles. The film is slated to hit theaters on May 17 in IMAX and 3D. It's been revealed that over 40 minutes of "Star Trek Into Darkness" will be shown in IMAX.
Do you think Wahlberg would have made a good George Kirk? Tell us in the comments section below or on Facebook and Twitter.