Mark Hamill confirms he's in conversations to return in "Star Wars: Episode VII"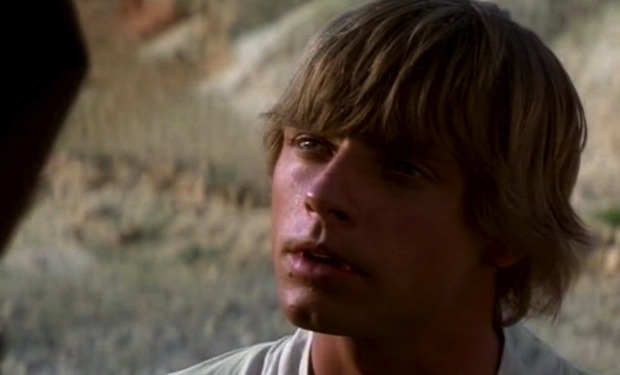 Posted by Terri Schwartz on
Mark Hamill has finally shared his thoughts on the ever-expanding "Star Wars" universe.
During a conversation with "Entertainment Tonight" (via /Film), Hamill confirmed that he is in conversations with Kathleen Kennedy at Lucasfilm about reprising his role as an older Luke Skywalker. He also made it very clear that he is not officially signed on at this point in time.
"They're talking to us. George [Lucas] wanted to know whether we'd be interested. He did say that if we didn't want to do it, they wouldn't cast another actor in our parts –- they would write us out," Hamill said.
He claimed that no contracts have been signed between Disney and himself, Carrie Fisher or Harrison Ford, despite reports to the contrary. Hamill said that everyone involved is still making sure having the original actors would be right for the movie.
"I can tell you right away that we haven't signed any contracts," Hamill said. "We're in the stage where they want us to go in and meet with Michael Arndt, who is the writer, and Kathleen Kennedy, who is going to run Lucasfilm. Both have had meetings set that were postponed — on their end, not mine. They're more busy than I am."
Hamill had his own very clear ideas of how he wants the new "Star Wars" movies to be treated. He didn't like the direction the prequel trilogy went, and he also wants to make sure that if one original actor is coming back then they all are.
"I said to George that I wanted to go back to the way it was, in the sense that ours was much more carefree and lighthearted and humorous — in my opinion, anyway," he said. "Another thing I'd want to make sure of is are we going to have the whole gang back? Is Carrie and Harrison and Billy Dee and Tony Daniels, everybody that's around from the original [returning]? I want to make sure that everybody's on board here, rather than just one. I guess I'll have to tune into your show to figure out who's on board."
As for what the movies will be about, his guess is as good as ours — literally. " I'm assuming, because I haven't talked to the writers, that these movies would be about our offspring — like my character would be sort of in the Obi-Wan range [as] an influential character."
Michael Arndt is writing the script for "Star Wars: Episode VII" and J.J. Abrams is directing it. The movie is slated for a 2015 release. Disney has also confirmed that spinoff "Star Wars" movies are in the works.
Would you like to see Hamill and the other original actors return? Tell us in the comments section below or on Facebook and Twitter.