Spirit Awards: Linda Cardinelli on the possibility of one day returning to "Freaks and Geeks"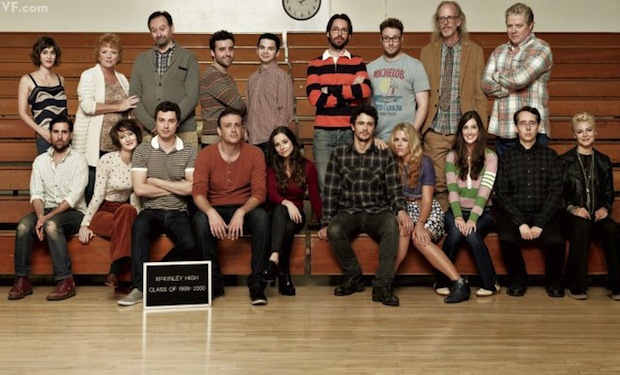 Posted by Terri Schwartz on
For a series that was cancelled before its first season had ended its run, "Freaks and Geeks" has endured the test of time. Its stars get bigger by the year, its creator and producer are now making successful film and television projects and its lived a successful life on DVD and online as a cult hit.
But of all the stars of the series — Seth Rogen, James Franco, Jason Segel — its it's leading lady, Linda Cardinelli, who hasn't worked with the group again. Sure, she's gone on to star in "Scooby-Doo" and "ER" and "The Goode Family," but she hasn't had the full-on Judd Apatow/Paul Feig reunion we've all been hoping for.
Vanity Fair recently brought the full cast of "Freaks and Geeks" together for the first time since 2000, and the magazine's "oral history" of the show made us remember why we loved it so much to begin with. Cardinelli walked the Spirit Awards red carpet after being nominated for her movie "Return," and we couldn't resist asking if she thought another "Freaks and Geeks" reunion was in the series' future.
"We did a photoshoot for Vanity Fair where we were all together just like two months ago, but I don't know," she told IFC. "I think the show's great where it ended. It went out on a high note."
As to whether or not she'd want to work with Apatow again, Cardinelli seemed optimistic. "Oh, I love Judd," she said. "I love everybody. We were so lucky to get to work together once; if we get to do it again in the future, that would be amazing."
Hopefully it actually happens, as Apatow told Vanity Fair that he uses every excuse he can think of to bring the "Freaks and Geeks" cast together. We're crossing our fingers that he finds a use for Cardinelli soon in the future, since he still hasn't announced what his next feature film is going to be.
"Whenever I see an opportunity to use any of the people from 'Freaks and Geeks,' I do it," Apatow told the magazine. "It's a way of refusing to accept that the show was canceled. In my head, I can look at 'Knocked Up' as just an episode of Seth's character getting a girl pregnant. All of the movies relate in my mind in that way, as the continuous adventures of those characters."
Would you like to see Cardinelli work with Apatow again? Tell us in the comments section below or on Facebook and Twitter.