Laura Dern talks potentially returning for "Jurassic Park 4"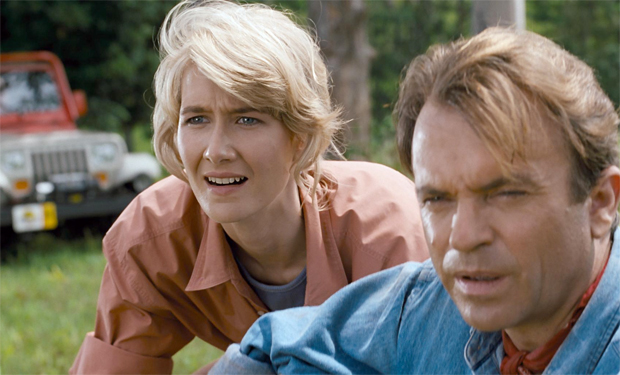 Posted by Terri Schwartz on
Of all the projects Laura Dern has worked on, the one she is perhaps most known for is "Jurassic Park." That's why it seemed only natural to ask her about the upcoming "Jurassic Park 4," which has been discussed for years but finally seems to be coming to fruition soon.
"I know a little and it's been ever-changing. It's been evolving for many years as Steven has been considering it so that's all I can say right now," Dern told IFC on the Spirit Awards red carpet. "But very excited about the original 'Jurassic Park' coming out in 3D this summer. I'm going to see it soon, which will be very interesting."
There's little known about "Jurassic Park 4," specifically if it will involve the cast of the original "Jurassic Park" or what it will be about. Dern doesn't seem to have decided whether or not she'd want to join the movie if she had an opportunity to do so.
"Oh, I don't know. We'll see what they do. Right now we're just focused on our party of this summer," she said with a laugh.
"Jurassic Park 4" is in some capable hands. Spielberg is producing the movie along with Frank Marshall, with Rick Jaffa and Amanda Silver having written the screenplay for the movie. It's due in theaters on June 13, 2014, and does not currently have a director attached. "Jurassic Park 3D' is due out on April 5.
Would you like to see Dern return for "Jurassic Park 4"? Will you see "Jurassic Park 3D"? Tell us in the comments section below or on Facebook and Twitter.