Kyle MacLachlan talks "Portlandia," "Twin Peaks" and more on "Geeking Out"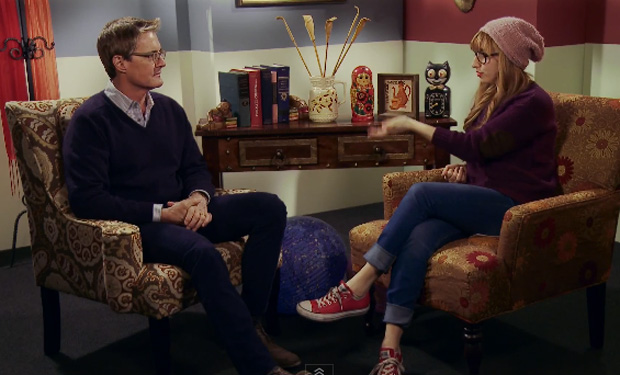 Posted by Vincent Genovese on
It's impossible to look at Kyle MacLachlan's acting resume without geeking out. Whether it's his work on "Sex and the City," or his various projects with director David Lynch ("Twin Peaks," "Blue Velvet"), awesomeness seems to follow the "Portlandia" star wherever he goes.
Today, MacLachlan was interviewed by Kerri Doherty on "Geeking Out" – a celebrity interview web series that indulges your inner geek. The star discusses the mayor's fate on season three of "Portlandia," the truth behind his unseen confidante Diane on "Twin Peaks" and his love of wine. Watch below.
When did your Kyle MacLachlan obsession begin? Tell us in the comments section below or on Facebook and Twitter.