Kristen Wiig and Seth Rogen get roles in "Arrested Development" season four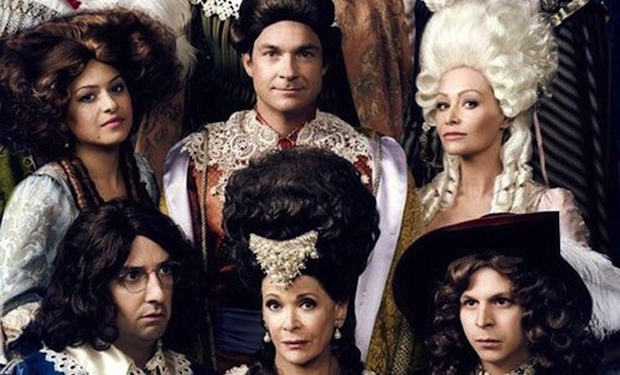 Posted by Terri Schwartz on
"Arrested Development" just got two very exciting new casting additions. Both Seth Rogen and Kristen Wiig will have roles in the upcoming 14 episodes in season four.
Vulture reports that Wiig will play … *drullroll please* … a younger version of Lucille Bluth. Yes, Wiig is going to be giving her best Jessica Walter impression, and we couldn't be more thrilled. Could there be any better fit for this part? Probably not.
No word on who Rogen is playing, but we can't picture him as a young George Bluth Sr. (though that would be pretty amazing). Our guess is that he'll play someone in the present day storyline, though Mitch Hurwitz could always surprise us. As long as he's put to good use, we'll be happy.
All of "Arrested Development's" 14 season four episodes will premiere on Netflix in May. In addition to the central characters, the new season includes returning supporting actors Mae Whitman, Andy Richter, Liza Minelli, Judy Greer, Ron Howard, Scott Baio and Henry Winkler will all be back, and newcomers Isla Fisher, Terry Crews, John Slattery, Conan O'Brien and the cast of "Workaholics."
Do you think Wiig and Rogen are good fits for "Arrested Development"? Tell us in the comments section below or on Facebook and Twitter.