Joss Whedon explains the difficulties of a standalone "Hulk" movie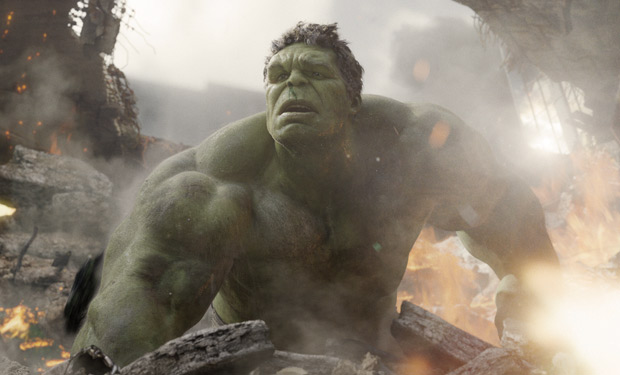 Posted by Terri Schwartz on
Maybe a "Hulk" movie isn't in our near future after all. At the Glasgow Film Festival, director Joss Whedon explained why Marvel could have some trouble with a standalone "Hulk" film.
"Hulk is a tricky son of a bitch. He's the Claudio of superheroes. Because the problem is it's a very popular character, but it's not a superhero. Half of it's a superhero, half of it's a werewolf. And you can't structure it like a superhero movie, you can't light it like a superhero movie. How do you develop that?" he said, via Comic Book Movie. "It would be extremely difficult. The one thing you would have in your favor would be Mark Ruffalo. But right now I don't know if they have plans to do that or not, because he works so well as part of a greater whole, but by himself, it's tough. I don't envy the guys who went before."
Those guys, of course, are Eric Bana and Edward Norton. Of the three men, Ruffalo seems to be the fan-favorite actor who portrayed the Hulk. It did help that he had an ensemble of allies to help him in "The Avengers," but he clearly was the standout of the film.
As for the dreamed-of "Planet Hulk" movie, Ain't It Cool News is reporting that it's not going to happen. The problem here is that Ruffalo is locked for six films as Bruce Banner, and Banner isn't in "Planet Hulk" at all. AICN confirmed that the "Planet Hulk" project is dead with multiple sources.
During a conversation with MTV News back in September, Marvel president Kevin Feige expressed optimism about the chance of one day doing another "Hulk" standalone movie.
"Do I think Hulk can carry a movie and be as entertaining as he was in 'Avengers'? I do believe that. I do believe he absolutely could," he said. "We certainly are not even going to attempt that until 'Avengers 2.' So there's a lot of time to think about it."
"The Avengers 2" is due out on May 1, 2015.
Would you like to see a "Hulk" standalone film? Tell us in the comments section below or on Facebook and Twitter.