John Williams really wants to return for "Star Wars: Episode VII"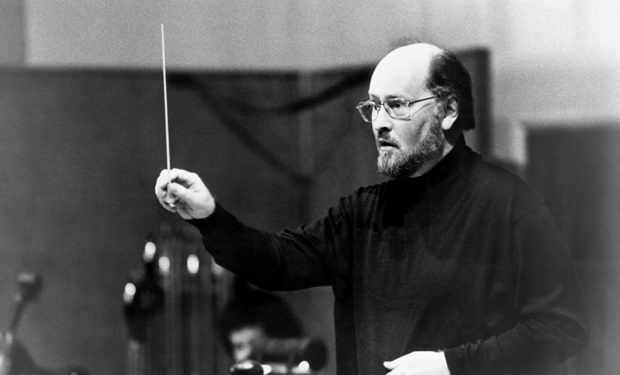 Posted by Terri Schwartz on
Someone get John Williams talking with Kathleen Kennedy stat, because he apparently hadn't been approached about returning for the new "Star Wars" movies. With screenwriter Michael Arndt and director J.J. Abrams selected for the movie, we feel it's about time someone make sure the man behind the iconic "Star Wars" scores is locked down for the new trilogy.
In a post written on the John Williams Fan Network, it was revealed that Williams talked about the new "Star Wars" movies at the YMF debut concert on February 9. As he was about to conduct a bit of "Star Wars" music, he discussed how he never expected the series to become as big as it is.
"Neither I, nor George, nor anyone else involved thought this would go far or in a few years there would be a sequel and I'd have to revisit the themes…and years later another trilogy," he said. "Now we're hearing of a new set of movies coming in 2015, 2016…so I need to make sure I'm still ready to go in a few years for what I hope would be continued work with George."
It is hard to imagine a major "Star Wars" movie without Williams writing the score, and hopefully we don't have to. Then again, Abrams has frequently worked with Michael Giacchino, so there's always a chance he would turn to him to compose for "Star Wars: Episode VII." Fingers crossed Abrams at least gives Williams the right to first refusal here.
"Star Wars: Episode VII" is expected out in 2015. In addition to "Star Wars: Episodes VII," "VIII" and "IX," Disney is also working on "Star Wars" spinoff movies.
Would you like to see Williams conduct "Star Wars: Episode VII"? Tell us in the comments section below or on Facebook and Twitter.