Jason Schwartzman on the "Bored to Death" movie: "It's so exciting"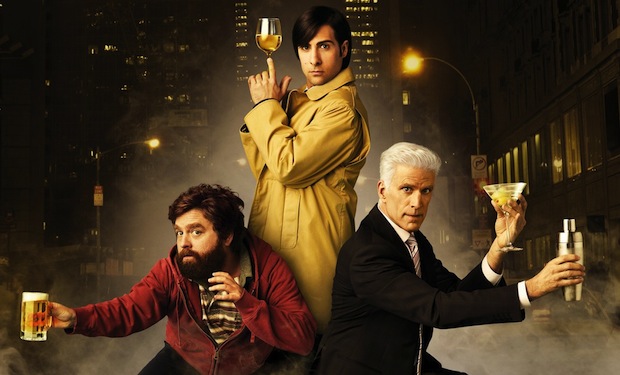 Posted by Terri Schwartz on
Jason Schwartzman has more than Wes Anderson's "The Grand Budapest Hotel" to look forward to in the future: It's also been announced that his cancelled HBO drama, "Bored to Death," will be getting renewed life on the big screen.
Back in January, The Hollywood Reporter revealed that HBO is developing a "Bored to Death" feature film with Jonathan Ames, creator of the show. When IFC caught up with Schwartzman on the Spirit Awards red carpet, we asked him if he had a status update on the flick.
"It's just in its infancy. Jonathan Ames, who created the show 'Bored to Dead,' is writing the movie as we speak — right over there, he's sitting on a bench over there writing it," he said, referring to the Santa Monica beach. "All I can say is I hope that it gets made. I know roughly what happens and it's so exciting. The end of that show was a really sad, hard moment and so the fact that it might have another life is really awesome."
"Bored to Death" starred Schwartzman, Zach Galifianakis and Ted Danson, and went off the air on November 28, 2011. The logline for the movie reads, "Jonathan, Ray, and George reunite to fight crime, commit crime, lose their minds and fail at love in a 'Bored to Death' feature-length slapstick adventure." When the flick was first discussed in June 2012, the script saw Jonathan become a police officer, while Ray and George become roommates. No word yet on when it could be released.
Would you want to see a "Bored to Death" movie? Tell us in the comments section below or on Facebook and Twitter.