Jack Black teases new Tenacious D projects: A webisode, and maybe Broadway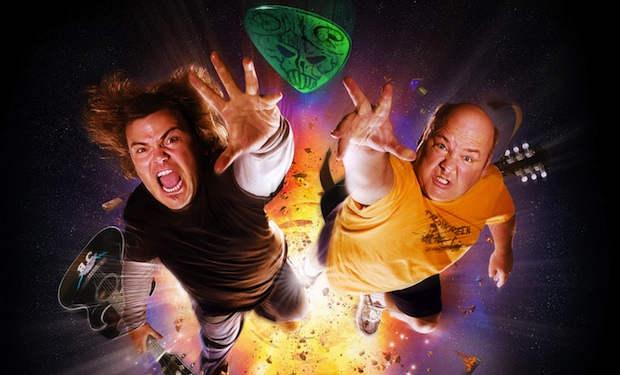 Posted by Terri Schwartz on
Tenacious D's return in 2012 with "Rize of the Fenix" was met with much applause in 2012, and even earned band members Jack Black and Kyle Gass a Best Comedy Album Grammy nomination. With the D back making new music after a six-year absence, it seems fair to assume that the band has big plans to follow up its recent tour.
Black walked the Spirit Awards red carpet on Feb. 23, and after sharing why the awards show is special to him, discussed Tenacious D's future. While there won't be a sequel to their movie "Tenacious D in The Pick of Destiny" any time soon, Black did tease some exciting news for fans.
"I don't think there will be another Tenacious D movie, but there very well may be Tenacious D other things. We've got a kickass webisode idea that we're working on right now," he told IFC. What about potentially taking the band to Broadway? "We might just. Not a bad idea," Black said.
Of all of Tenacious D's antics in 2012, our favorite was when the band stopped by "Comedy Bang! Bang!" back in August. Black and Gass performed alongside Reggie Watts, but the best part of their visit to the show came when they sang "Rock Is Dead" with Weird Al Yankovic. Watch it below if you haven't seen it already:
What would you like to see Tenacious D do next? Tell us in the comments section below or on Facebook and Twitter.