"Guardians of the Galaxy" producer teases Rocket Raccoon and Groot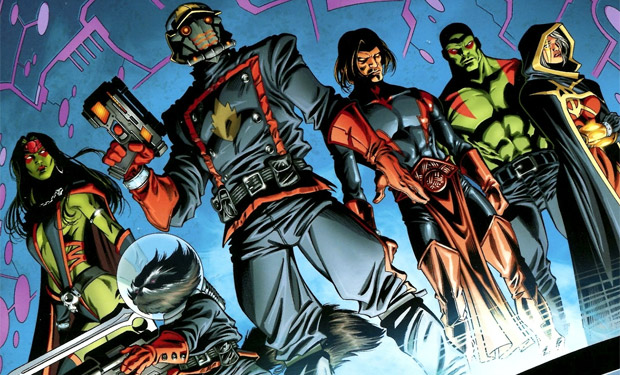 Posted by Terri Schwartz on
With "Guardians of the Galaxy" only a year and a half away, it doesn't seem like it's too early to start obsessing over the movie's visual effects. This will be more CGI-heavy than any of the previous Marvel movies, and the producers behind the projects feel like they're well prepared to bring characters like Rocket Raccoon and Groot to life.
"We're going to do it the best way possible. We are going to hopefully wow [you]," Victoria Alonso told Crave Online. "The beautiful thing about it is technology is always on our side, so we're I would say very deeply into developing the look and hopefully some motion tests are happening so that we can figure out how they move, but I think that we will put all hands on deck to make sure the fans are proud of those two characters."
Considering the success Alonso had with the Hulk in "The Avengers," we feel like these characters are in good hands. As for the upcoming "Thor: The Dark World," Alonso teased that there are some other good CGI characters who are going to be introduced that haven't been announced yet.
"There are a couple of CG characters there that I couldn't reveal at the moment but very soon I will," she said. "There's a lot of work in Thor because don't forget, Thor is not of earth. So every time we're into his world we're in a completely different environment."
Thus far, Chris Pratt has been cast as Star-Lord in "Guardians of the Galaxy." The roles of Groot, Rocket Raccoon, Drax the Destroyer and Gamora have yet to be filled. The flick is due out on August 1, 2014 with James Gunn set to direct.
Who do you think should play the roles of the other Guardians? Tell us in the comments section below or on Facebook and Twitter.