"Guardians of the Galaxy": Chris Pratt lands leading role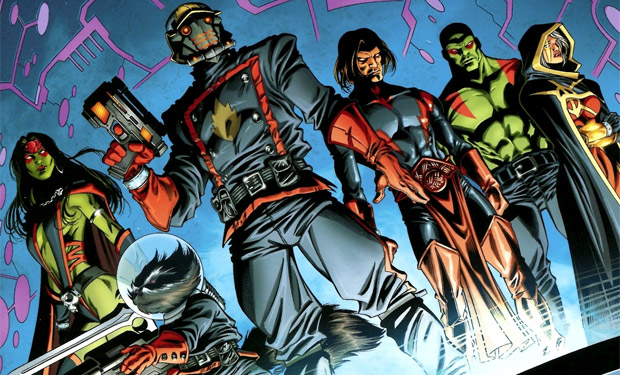 Posted by Vincent Genovese on
"Guardians of the Galaxy" has found its Star-Lord.
Deadline broke the news today that Parks and Recreation star Chris Pratt has been cast as Peter Quill (aka the Star-Lord), the half-alien, half-human leader of Marvel's intergalactic league of heroes. The news comes as a bit of a surprise, due to the fact that Pratt was not among the list of names rumored to be in the running for the leading role – a list that included Zachary Levi, John Krasinski, Joseph Gordon-Levitt and Michael Rosenbaum.
As for who will play the remaining Guardians (Drax the Destroyer, Groot, Rocket Raccoon and Gamora), that's still up in the air. Comic Book Movie has reported that Isaiah Mustafa, WWE star Dave Bautista and Brian Patrick Wade are on the shortlist for Drax the Destroyer, and Jim Carrey and Adam Sandler's names have been tossed around for unspecified roles; however, based on the surprise casting of Pratt, there's no reason to believe the rumors just yet.
"Guardians of the Galaxy" is due out on August 1, 2014. James Gunn ("Super") is set to direct.
Are you happy with Chris Pratt as the Star-Lord? Tell us in the comments section below or on Facebook and Twitter.