Five reasons Michael Che is one of the best comics around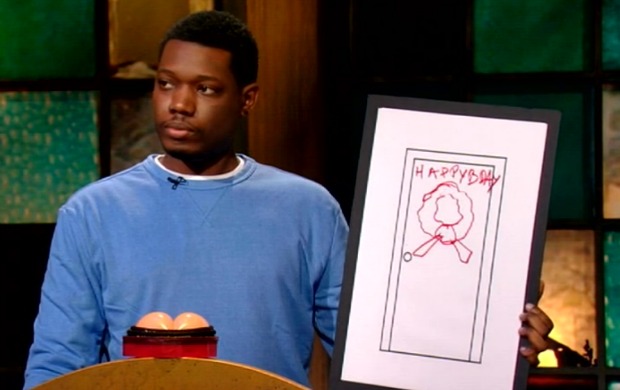 Posted by Melissa Locker on
It's no secret that we're fans of Michael Che. Not only was he a featured guest on Bunk, but he has appeared at Get It Out There: Comedy by BAM & IFC, our new experimental comedy showcase. New York City native Che hasn't been doing comedy that long, but during his three years as a stand-up comic he has quickly risen through the ranks, nabbing his own night at Carolines' Breakout Artist Comedy Series, getting profiled in the New York Times, and topping Splitsider's list of The Next Wave: The Top 10 Up-and-Coming Comedians on Each Coast as chosen by those all important talent bookers, hosts and club higher-ups. If you don't already know Michael Che, get to know him now.
Here are five reasons Michael Che is one of the best and funniest comics around:
We fell slightly in love with him after seeing his introductory video for Anecdotal Evidence:
He brought the house down during his inaugural appearance on Letterman:
And killed it talking about how he would rather like someone than love them at John Oliver's New York Stand Up Show
He stars in a web series, "The Realest Candidate," which he wrote for Above Average, the online comedy venture of Lorne Michaels' Broadway Video a.k.a. our producing friends from Portlandia:
Now in honor of Black History Month, he's saluting a different unsung hero in black history via his Twitter feed @CheThinks.
Today I salute Willie Jenks. The 1st black man to play baseball in the Negro League. Before him only whites could play in the negro league

— Michael Che(@CheThinks) February 1, 2013
And who wouldn't love him after watching him on Bunk where he talked about his dream to teach giraffes to swim:
video player loading
.
.
.
Now you have to believe us when we say: Michael Che is one of the best around. We can't wait to see what he does next.
Want the latest news from IFC? Like us on Facebook and follow us on Twitter @ifctv.