Some of our favorite quotes from "Lethal Weapon"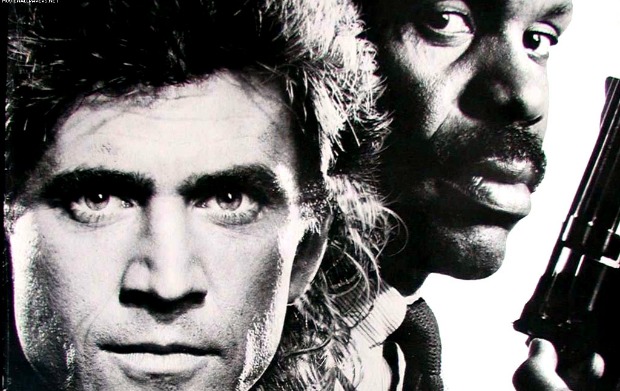 Posted by Melissa Locker on
Tuesdays may have a reputation as the most boring day of the week, but we are changing all of that with a double feature of "Lethal Weapon" followed by "Lethal Weapon 2" at 10:30/9:30c. In case you somehow missed this comedy action masterpiece, the "Lethal Weapon" franchise features the indomitable combination of Danny Glover as Roger Murtagh, a by-the-numbers LAPD detective and family man who gets an unwelcome surprise for his 50th birthday in the form of a new partner: Martin Riggs (Mel Gibson). Riggs is a live wire who has gone full crazy after the recent passing away of his wife. The odd couple pairing makes for comedy gold with a lot of explosions to boot. But Gibson and Glover aren't the only reasons to tune in. In the original installment, Gary Busey (!!!) plays the dastardly Mr. Joshua and "Lethal Weapon 2" gets Joe Pesci as a mob accountant turned federal witness.
As with most of our favorite movies, there are a few quotes that we end up repeating for years (even decades) after the movie hits theaters. "Lethal Weapon" is full of 'em. So memorize these quotes, incorporate them into your daily life, make new friends, influence people, be cool, man and be sure to tune in tonight at 8/7c for our "Lethal Weapon" double feature:
And, of course, the most famous quote of them all:
Luckily, you're never too old to watch "Lethal Weapon" and "Lethal Weapon 2" double feature when it kicks off tonight at 8/7c.
Want the latest news from IFC? Like us on Facebook and follow us on Twitter @ifctv.
"Lethal Weapon" airs on IFC tonight at 8 PM ET; Wednesday, Feb. 20 at 10:45 PM ET; and Saturday, Mar. 9 at 8 PM ET; "Lethal Weapon 2" airs on IFC tonight at 10:30 PM ET; Thursday, Feb. 21 at 10:45 PM ET; Friday, Feb. 22 at 9 AM ET; and Saturday, Mar. 9 at 10:30 PM ET