Exclusive Premiere: Wild Ones "Golden Twin"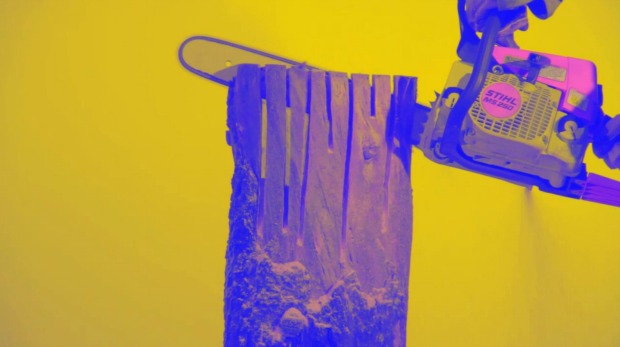 Posted by Melissa Locker on
Wild Ones gentle pop melodies are a far cry from the gritty guitar-driven sound that put Portland, Or., on the musical map back in the 90s. Their songs are filled with simple melodies, spare synths and sparse drums layered into unconventional pop melodies with lilting, melancholy songs. It's a winning combination.
Danielle Sullivan's voice is a genuine one-off. While at first listen her vocal style is reminiscent of both The Cranberries and The Sundays, a closer consideration reveals a voice that come off as warmer and carelessly edgy, luring you in with breezy hooks. The airy, soaring vocals lend themselves to build imposing yet delicate song structures, which the band builds, layer by layer. As enticing as Sullivan's ethereal vocals are, the band is not just a supporting act for a skilled vocalist. Paired with the compelling vocal hooks, the strong back beat of the band's music — crafted by Thomas Himes, Clayton Knapp and Andy Parker — drives the melody forward, imbuing the songs with a humanistic warmth that calls to mind the lush sound of Tame Impala as easily as the Cocteau Twins or Lush. The soaring melodies and richly textured layers are simultaneously solidly forward-thinking and imbued with a crystalline prettiness. It's a wildly seductive sound and their forthcoming LP, "Keep It Safe," is worth tracking down as soon as it comes out. This band is definitely one to watch. (You can find out about the album and tour dates here.)
Watch the video for Wild Ones "Golden Twin," directed by Calvin Waterman, now so you can tell your friends that you heard about this band first:
video player loading
.
.
.
Want the latest news from IFC? Like us on Facebook and follow us on Twitter @ifctv.