Exclusive Premiere: Paradise "Humans and Stars"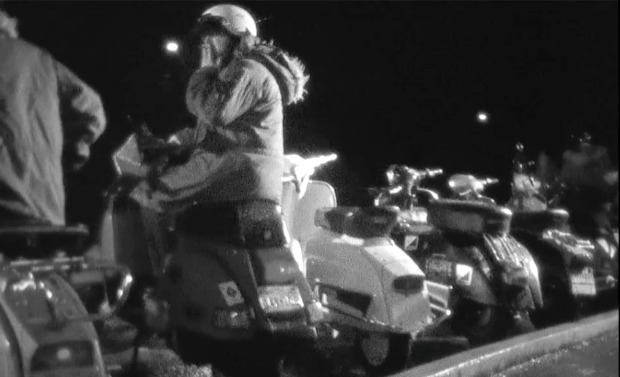 Posted by Melissa Locker on
Just one listen to Paradise's debut album, Diary of an Old Soul, reveals a rock band with a blue-jeaned, whiskey-soaked soul. The Portland, Oregon-based band revels in a retro rock n' roll aesthetic filled with leather-jacketed vocals, crunchy guitars and a slicked-back Americana vibe. Paradise pulls enthusiastically from the same songbook as the Troggs or Small Faces, adding their own uniquely modern spin to those evergreen tunes with plenty of distortion on their flashy guitar chords and the occasional Farfisa organ mixed into their stripped down rock. The result is loud, brash, energetic and incredibly fun.
In the video for "Humans and Stars," Paradise fully embraces their throwback style, staging a mod revival complete with a pack of scooters and a teenage dream dance party.
Watch the video for Paradise "Humans and Stars":
Want the latest news from IFC? Like us on Facebook and follow us on Twitter @ifctv.