"Evil Dead" gets terrifying new images and poster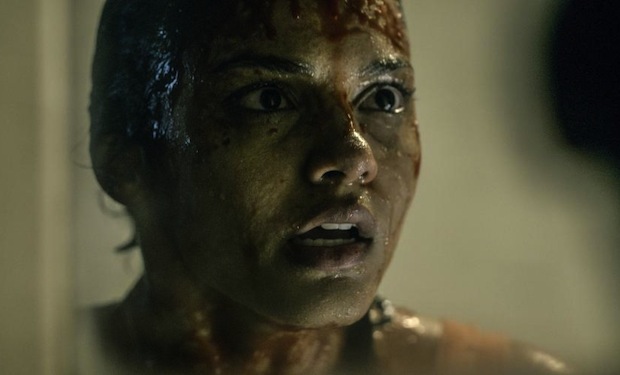 Posted by Terri Schwartz on
If you had any doubts about "Evil Dead" being one of the scariest and most gory films of 2013, then look no farther than the new images and poster that have been released for the flick. The movie, which is due out on April 5, is no where near as campy as its 1981 predecessor, and also looks to be all the more terrifying because of it.
First, the new pictures. As can be seen above, the images don't steer clear of the gore that "Evil Dead" has promised in its various trailers. Filmofilia has the other stills that include everything from legs being about to be chopped off to the stars of the film first arriving at the now-infamous cabin setting of "Evil Dead."
As for the new poster, it follows the trend of promising this movie will be "the most terrifying film you will ever experience." Instead of being white like the previous poster, this one is a foreboding red. Well, stick with what works, right?
The official synopsis for "Evil Dead" reads, "In the much anticipated remake of the 1981 cult-hit horror film, five twenty-something friends become holed up in a remote cabin. When they discover a Book of the Dead, they unwittingly summon up dormant demons living in the nearby woods, which possess the youngsters in succession until only one is left intact to fight for survival." It stars Jane Levy, Shiloh Fernandez, Lou Taylor Pucci, Jessica Lucas and Elizabeth Blackmore, and is directed by Fede Alvarez.
What do you think of these new "Evil Dead" images? Tell us in the comments section below or on Facebook and Twitter.