Eugene Mirman did a Reddit AMA and it was hilariously weird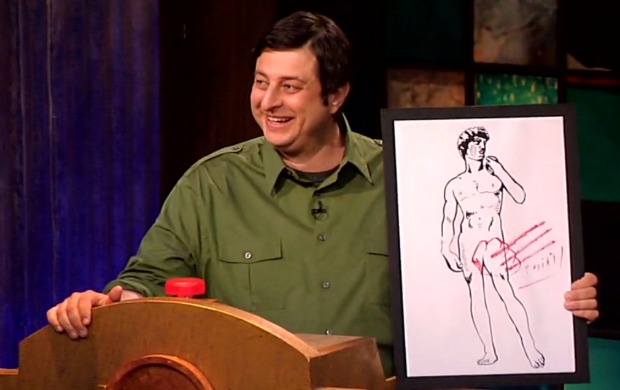 Posted by Melissa Locker on
Comedian Eugene Mirman's Reddit AMA started out normally enough: "I am Eugene Mirman. I'm a comedian who voices Gene on Bob's Burgers and I was the landlord on Flight of the Conchords." It all went straight downhill from there.
The former Bunk contestant, was on Reddit for an Ask Me Anything session. For you Reddit newbies, an AMA is a Q & A where absolutely anything is on the table. (Here's one that Portlandia creator and star Fred Armisen did last year.) While most AMAs are filled with questions like "what inspires you" and recitations of minutia, Mirman's kicked off with a bang:
If that wasn't enough strangeness for you, next up was a guy who got Mirman's face tattooed on his shoulder:
While we are all for weirdness, especially involving Chatroulette and drunken tattoos, our favorite part of the AMA was when someone asked what his strategy would be in a fight against Paul F. Tompkins:
Those are some of our highlights, but you should go read the whole thing here and pick your own favorite part.
Want the latest news from IFC? Like us on Facebook and follow us on Twitter @ifctv.