Edgar Wright teases a "slightly different" approach to "Ant-Man"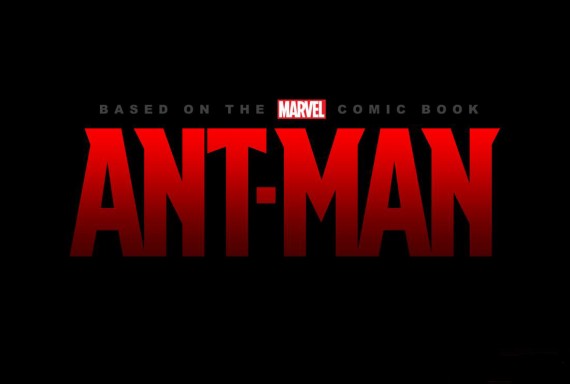 Posted by Terri Schwartz on
With "Ant-Man" due out on November 6, 2015, Edgar Wright has a lot of planning to do to make this film a reality. Fortunately, he'll soon be dedicating all his time and effort to the flick, and teased some big ideas for the movie in a recent interview.
"It's a way of doing a superhero film within another genre," Wright told IGN. "I wanted to tell an origin tale in a slightly different way. It's part of the Marvel cinematic universe, but it also feels like its own piece."
According to Wright, he's happy he waited until now to tackle Ant-Man. He explained that he and Kevin Feige have been collaborating on this idea during the entire time "Ant-Man" has been rumored, but he wanted to make "The World's End" before he jumped into this movie. Plus, working on that gave him time to practice with special effects, which will be a big part of "Ant-Man."
"To be honest, the later I do it, it feels like I could learn more, especially about special effects," Wright said. "It's a big effects movie, so I'm pleased to go into it having done 'Scott Pilgrim' and 'The World's End' because you're always learning more about that side."
Wright screened test footage from "Ant-Man" at Comic-Con in 2012, and he said he's been tinkering with it ever since. He'd like to show the completed product at some point in the future; fingers crossed he means Comic-Con 2013.
IGN also asked the director what his favorite Marvel movies have been so far, and we're glad he gave the correct answer: A tie between "Iron Man" and "The Avengers." If those are the standards he's holding himself to, "Ant-Man"should be fantastic indeed.
"I guess my two favourites would have to be 'Iron Man' and 'The Avengers,'" he said. "I've enjoyed all of them and I think those two are the ones that score highest on the popcorn metre. That totally work as great crowd-pleasers. And I think what they've managed to do in terms of 'The Avengers' coming after a five-film cycle, is kind of extraordinary and unprecedented in cinema history. To bring together four other franchises into one. It couldn't have gone better could it? It's amazing."
Do you like Wright's plans for "Ant-Man"? Tell us in the comments section below or on Facebook and Twitter.