Dwayne Johnson calls "Hercules" his passion project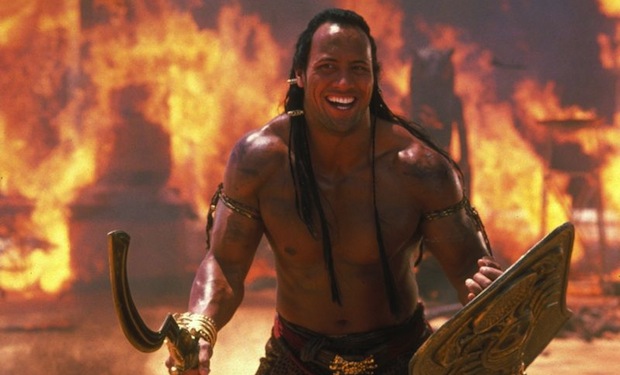 Posted by Terri Schwartz on
For Dwayne Johnson, getting to play "Hercules" for Brett Ratner is literally a dream come true. In fact, it's something he's been dying to do for over a decade.
"The next shoot, I'm really excited about, a passion project I've had now on my mind ever since I got into Hollywood, over 15 years now, 'Hercules.' I can't wait," he told MTV News. "We're going to shoot that in Croatia and Budapest. I've been preparing for this role now for the good part of a year."
Beyond the fact that Johnson could play a very convincing version of the mythological Greek, he said he's always related to the character. This time it's Radical Publishing's comic books "The Thracian Wars" and "The Knives of Kush" that are being adapted, but Johnson seems happy just to get to play Hercules no matter what the source material.
"Understand, for me when I was a kid, Hercules was always a hero of mine, from Steve Reeves to the multiple guys who have played Hercules, but the idea and the notion of this man," Johnson said. "When I first got into movies, I thought, 'Gosh, I would love to do that one day.' I always thought that the version of Hercules that I want to play was one that was more dramatic and survived in barren lands and not necessarily slick in any way or anything like that. It's been around and been on my mind for some time."
Ryan Condol wrote the "Hercules" script that Ratner is going to direct off of. The movie is due out on August 8, 2014.
Do you think Johnson is a good fit for "Hercules"? Tell us in the comments section below or on Facebook and Twitter.