Exclusive premiere: Deb Oh & the Cavaliers "Primacy"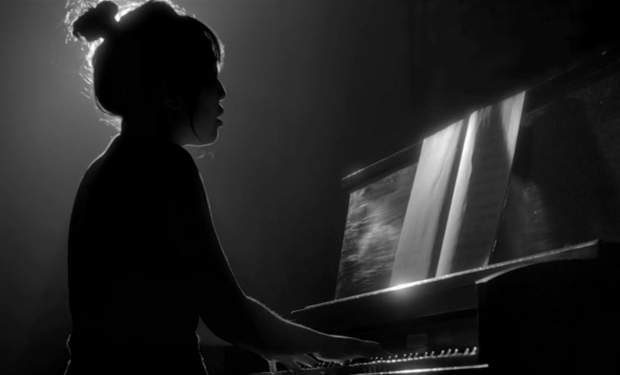 Posted by Brandon Kim on
For Deb Oh & the Cavaliers' very first music video they chose the sweeping percussive ballad, "Primacy," and friend-sourced the funding to produce the shoot themselves.
"We had some pretty lofty ideas for this video and a lot of them were realized, thanks to our incredible group of friends who rallied together to make it happen," the singer told us. "This was a truly 'indie' project that we all pooled our resources for, to make something we would be proud of."
A native born Alaskan, Oh, wanted to feature each of her seven New York based Cavaliers individually, performing in smokey black and white, for a sense of timelessness — shared by the orchestral song.
"We went into this project with a respect for each others' visions, there was an amazing creative synergy during the whole shoot," the singer said of her nicely done debut video collaboration. "Even on the last day, when we were shooting in a freezing warehouse with no heat in mid-December! Those breaths you see coming out of my mouth are totally real!"
video player loading
.
.
.
Deb Oh & and the Cavaliers are readying the release their debut EP, "Hieroglyphs" for April 2013.
Fencing anyone? Stay en garde with us on Twitter or Facebook!