Spirit Awards: David Oyelowo addresses "Black Panther" rumors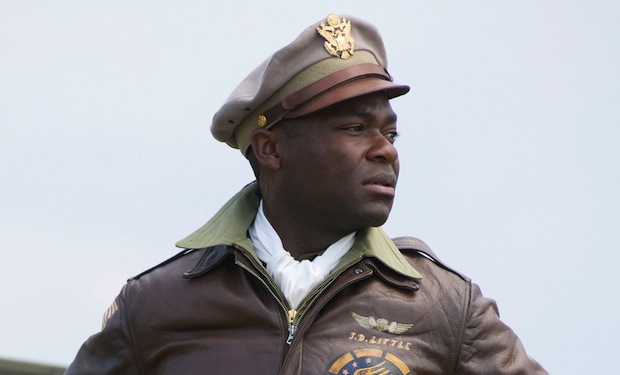 Posted by Terri Schwartz on
As the Marvel Cinematic Universe: Phase Two continues to film, speculation is running rampant about which films will be included in Phase Three. "Ant-Man" is the first flick to be released in the third wave of Marvel movies with its November 6, 2015 release date, but what will come after that? Superheroes like Doctor Strange or the Hulk have been tossed around for standalone movies, and many believe a Black Panther film is only years away.
In fact, "Black Panther" is all but confirmed. Latino Review claimed back in June that a the flick was in development, though their timeline of the movie's release was off. Stan Lee told AceShowBiz in November that "'Black Panther' is being developed," calling the character "one of my favorites." "All the [Marvel] heroes will eventually be made into movies," he claimed.
Marvel has had the rights to "Black Panther" since 2005, and many names have swirled since for the role of T'Challa. One that continues to pop up is "Red Tails" actor David Oyelowo, who would definitely be suitable for the role. IFC caught up with Oyelowo on the Spirit Awards red carpet and asked him if he would be interested in playing the title character in a "Black Panther" movie.
"If the script is right," he answered. "It's all about the script for me. I don't discriminate between an independent film, a studio film, a play, a radio play, a TV show; if the script is great, I'm there."
The script was apparently right for "The Butler," Oyelowo's upcoming Lee Daniels film based on the story of real-life White House butler Eugene Allen. He plays Louis Gaines in the movie, and stars opposite actors like Forest Whitaker, Robin Williams, Alan Rickman, Mariah Carey, Melissa Leo and even Oprah Winfrey. Oyelowo's excitement for the project was palpable as he talked about it on the red carpet.
"It's a love letter to America, that film," he explained. "It charts the birth of the Civil Rights movement in this country and the reason why those actors signed on is just, again, a love of storytelling, a love of film, a love of this country and a love of the fact that sometimes you can both educate and entertain with what we do, and I think that film really represents that, so I'm really looking forward to it."
"The Butler" is being released by The Weinstein Company and does not yet have a release date.
Do you think Oyelowo would be a good fit for a "Black Panther" movie? Are you looking forward to "The Butler"? Tell us in the comments section below or on Facebook and Twitter.